The first reservation has been booked for a launch from a UK company, with the plan that this launch company will build up to 100 launch vehicles per year to start.
Vector, a nanosatellite launch company comprised of new-space and enterprise software industry veterans from SpaceX, Virgin Galactic, McDonnell Douglas, Boeing, Sea Launch and VMware and Open Cosmos, a space mission provider, today announced an agreement to reserve five orbital launches between 2019 and 2023 on the Vector-R launch vehicle. The announcement comes in advance of Vector's first orbital launch in July.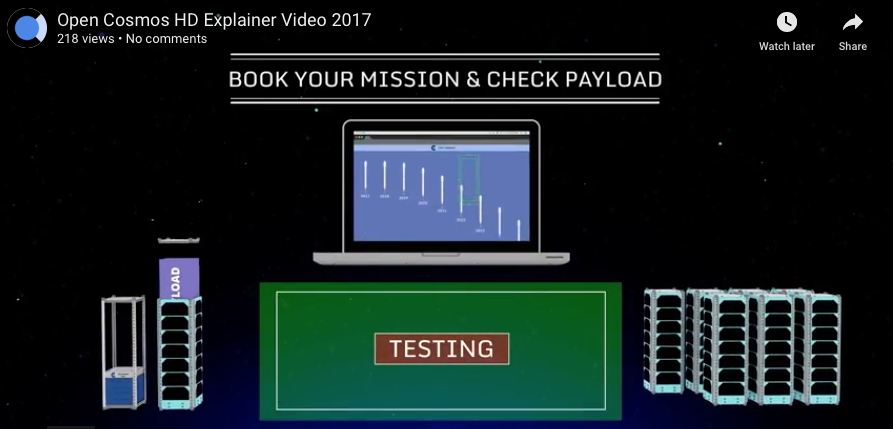 Jim Cantrell, CEO and co-founder of Vector said that this agreement with Open Cosmos continues their ongoing efforts to partner with a broad network of customers, and signals the start of a new frontier for Vector as they prepare for their first orbital mission this summer. Open Cosmos' mission to provide simple and affordable access to space is one that very closely aligns with Vector's, and they look forward to having them along their journey as they continue breaking down the barriers to access space faced by many.
Based in the United Kingdom, Open Cosmos provides end-to-end mission services enabling its clients to focus on in-orbit data. This one-stop-shop to orbit allows companies to have dedicated nanosatellite missions for remote sensing payloads, IoT/telecommunication services, scientific research, or space technology in-orbit demonstrations. Open Cosmos manufactures its satellites in-house, procures launch services from partners like Vector, and operates qbee fleets using its own satellite operations system while leveraging existing ground segment infrastructure.
Rafel Jorda-Siquier, CEO and founder of Open Cosmos added this agreement secures their ability to provide dedicated, affordable launch options to their customers. Following the qbee nanosatellite deployment in LEO early April 2017, we've been building a strong commercial pipeline of customers looking to get their payload to orbit and start generating revenues fast and under budget. Vector's launch cadence and aggressive prices allows them to provide increased affordable schedule certainty to our time-to-market sensitive customers.
Vector will begin construction on its state-of-the-art rocket factory in Pima County, Arizona later this year, designed to produce up to 100 launch vehicles per year to start. Throughout 2018, Vector will be testing major elements of its Vector-R launch vehicle leading up to the July orbital launch.