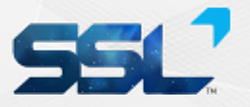 SSL, a Maxar Technologies company (NYSE: MAXR) (TSX: MAXR), congratulates NASA on the successful touchdown of the agency's InSight Lander on Mars following the craft's six-month interplanetary voyage from California.

The lander is equipped with a highly capable robotic arm built by SSL Robotics in Pasadena, California, which has begun to perform mission-critical operations in support of NASA's goal to study Mars' deep interior. The mission underscores SSL's long legacy as a trusted contractor to NASA, having provided all five of the robotic arms used on Mars.
InSight, which stands for Interior Exploration using Seismic Investigations, Geodesy and Heat Transport, will collect seismic, rotational, and thermal measurements to determine the present level of tectonic activity on Mars. Data of this sort is critical to understanding the processes that formed the rocky planets of the inner solar system approximately 4.5 billion years ago.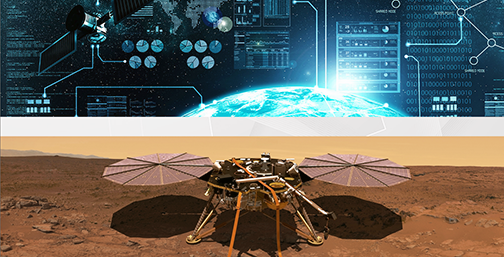 The SSL-built Instrument Deployment Arm is a lightweight, four-degree-of-freedom, two-meter class robotic arm, with joints at the shoulder, elbow, and wrist. It has the mission-critical job of placing the lander's sensitive instruments onto the dusty Martian surface, a process that future landers are expected to repeat when offloading payloads onto the surface of the Moon. The lander's instruments include a seismometer capable of detecting Marsquakes and a heat flow probe that will burrow as deep as 16 feet into the ground.
SSL's long history of accelerating innovation for advanced space robotics began well before InSight. The company has built every robotic arm used on the surface of Mars, including:
Curiosity rover, launched in 2011 to explore Gale Crater;
Phoenix lander, launched in 2007 to study the history of water in the Martian arctic and search for evidence of a habitable zone;
Spirit and Opportunity rovers, which were launched in 2003 to search for answers about the history of water on Mars.
SSL is also building the Sample Handling Assembly robotic arm for NASA's Mars 2020 rover. The arm is designed to provide extreme accuracy under severe temperature variations within a dusty and dirty environment.
Executive Comment
Richard White, the President of SSL Government Systems, stated that SSL is committed to providing innovative space systems that build a better world and advance humankind's understanding of the universe. SSL has a long and successful history as a trusted supplier to NASA and JPL, and we're delighted that the SSL-built robotic arm on InSight is beginning operations.