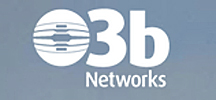 [Satnews] O3b Networks announces the company has completed an agreement with SpeedCast to provide O3b satellite connectivity in and around the city of Lae—the agreement will enable high throughput, low latency broadband service for enterprise and consumer customers.


SpeedCast operates the new O3b service in Lae, which is the second O3b terminal deployed by the SpeedCast Group in PNG and the sixth overall. SpeedCast will provide carrier-grade access between the core network and global internet backbone, by using the global networks of international POPs, regional gateways and local satellite access of both O3b Networks and SpeedCast.

SpeedCast partnered with the local ISP, Seeto Kui's MyNet ISP, who will rollout a low latency, citywide WiFi distribution in Lae, PNG, using the new service. To ensure maximum efficiency and seamless operation, SpeedCast will support the project by integrating its value-adding services, including bandwidth acceleration, QoS, application filtering and network monitoring & support.

O3b's Medium Earth Orbit (MEO) satellites orbit at 8,062 km above the Earth and have a latency of less than 150ms—25 percent that of the geostationary (GEO) satellite systems connecting PNG. The switch to the lower latency, higher throughput O3b, rivaling long-haul fiber, will support new data-rich services and consumer applications for the communities in and around Lae.
Pierre-Jean Beylier, CEO of SpeedCast, said, "Partnering with O3b, we are able to provide the most cutting-edge satellite connectivity available in the region today. Extending the reach of this low latency international connectivity via the wireless network around Lae, we expect the business community will find a significant improvement over the satellite connectivity they're accustomed to."

Imran Malik, VP Asia for O3b Networks,said, "O3b Networks provides the only solution that can meet the needs for business customers in locations like PNG, and we rely on companies like SpeedCast to rollout the O3b solution with flawless implementation, operations and support."