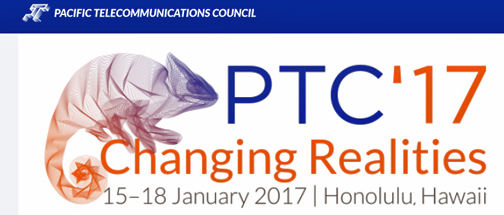 The realities all take for granted in the telecommunications and information technology industries are under assault as never before from new technologies, new business and consumer customer needs as well as by new global entrants with new business models.
The changing realities of the global economy are shifting the growth opportunities from the developed world to the developing, thanks to faster growth rates, state-of-the-art mobile infrastructure, and a hunger for services such as mobile payments and the use of the Internet of Things to solve basic problems in healthcare, agriculture, energy, and water.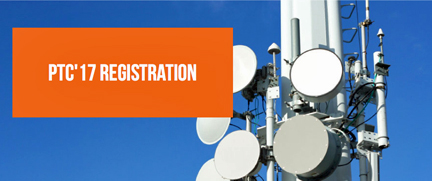 PTC'17 will strive to further explore this theme of Changing Realities to cultivate discussion around how the industry's boundaries and opportunities are being redefined and, most importantly, to understand how we can adapt and not be forgotten.
We hope you will join us in Honolulu in January. Visit the PTC'17 website today and learn more!
More information regarding this event is available at this direct link...