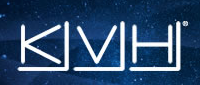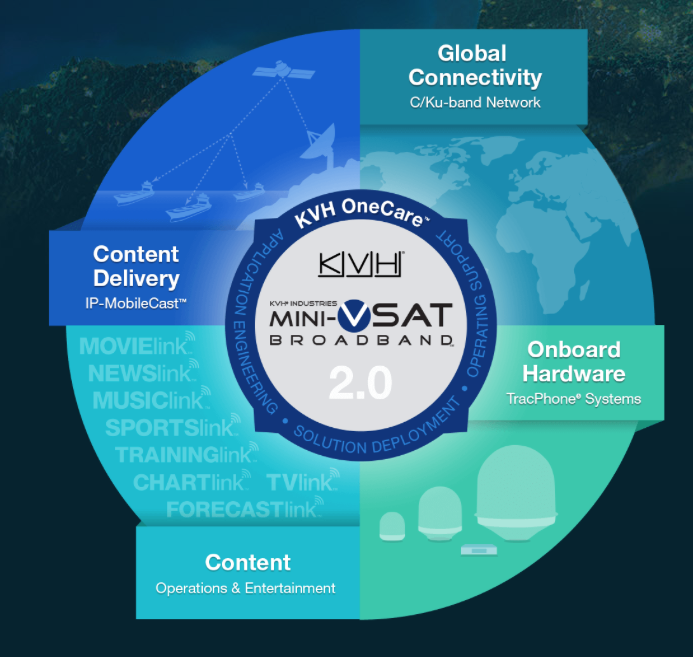 [Satnews] KVH Industries, Inc., (Nasdaq: KVHI), expanded the capacity of its mini-VSAT Broadband network with two major upgrades recently, supporting growing customer demand for broadband at sea. One expansion added a new satellite beam that doubled the mini-VSAT Broadband network capacity in the North Atlantic Ocean region, including Canada's Hudson Bay. The second expansion added a new beam across Europe, the Middle East, and Africa to add 30 percent more capacity across areas such as the North Sea and the Mediterranean Sea.
With 25 transponders (22 Ku-band and 3 C-band) on 18 satellites, KVH's mini-VSAT Broadband network serves customers worldwide and is the leading maritime VSAT service by market share, according to an independent industry report*. Commercial and recreational mariners use the mini-VSAT Broadband network for broadband services that include Voice over Internet Protocol (VoIP); VPN access; and a suite of news, television, movie, sports, and music content that is multicast to vessels via KVH's IP-MobileCast service. The network also supports the IP MobileCast delivery of onboard training, weather data, and chart update services that reduce operational expenses and improve safety and security.
The North Atlantic expansion is in response to customer demand from coastal recreational users and commercial vessels transiting between the United States, Canada, and Europe. The expansion across Europe and the Middle East reflects the increased demand onboard a variety of commercial vessels for fast and reliable broadband services at sea in those areas.

"Our customers are in need of faster speeds, more content, and affordable service, and we continue to enhance what is already the world's leading maritime VSAT network," says Brent Bruun, KVH executive vice president for mobile broadband. "Our network is stronger than ever before in these heavily traveled waterways. KVH's strategy of adding capacity when and where it's needed while leveraging cutting-edge satellites and technology continues to deliver the best user experience in the industry."
*KVH is the world's No. 1 maritime VSAT supplier as measured by vessels equipped with mini VSAT Broadband service, according to the COMSYS Maritime VSAT Report, 4th Edition, March 2015.