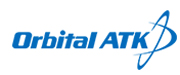 Meeting major milestones are accomplishments that further the advancement of the companies involved as well as the overall industry, especially when core technologies for future business is at stake.
And the milestone under discussion here is the delivery of the first two Iridium NEXT satellites to Vandenberg Air Force Base in California by Orbital ATK and Thales Alenia Space. The shipments were sent from the former company's Gilbert, Arizona, site.
This delivery definitely marks a major milestone for Iridium NEXT, a 2gen constellation that will provide global mobile communications services, plus this is also the culmination of many years of teamwork between Thales Alenia Space and their global partners. Eight additional satellites will join these first two in the first batch to be launched for this constellation.

Working together for their customer, Iridium, Thales Alenia Space and Orbital ATK will continue to team up throughout the entire launch campaign. The next step is the first satellite/dispenser mating check, which will then be followed by propellant loading at the end of August.
www.thalesgroup.com/en/worldwide/space/space