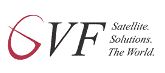 This event is an invitation-only that will gather together hundreds of key decision makers. The attendees will meet in Addis Ababa, Ethiopia, over October 4th to 6th to address future strategies for the coordination and integration of Africa's communications, with a significant focus on the critical dependence of humanitarian assistance on satellite communications in the 'refugee camp no one talks about', as well as for facilitating socio-economic growth, meeting development goals, attracting inward investment, and enabling growth of knowledge based economies. GVF plays a major role as the Global VSAT Forum (GVF) is the Knowledge Partner and Endorsing Association.
Martin Jarrold, GVF's Chief of International Program Development and part of the GVF team speaking during the FutureSat Africa Summit 2016 said, "The role of communications satellites has always been a central focus in these endeavors. Africa's refugee crisis, while only one element of the Summit agenda, goes to the core of humanitarianism. It is a crisis sometimes overlooked despite the fact that the UNHCR identifies more than three million refugees and 12.5 million internally displaced people in Africa, with another 700,000 who are stateless."
Mr. Jarrold added, "Ethiopia, our host for the Summit, has common borders with Somalia, South Sudan, Sudan and Eritrea, all of which are grappling with conflicts, and has been hosting refugees since the 1990s, currently having taken in about 730,000 refugees, the largest number of any African country, to what has been described as Africa's biggest refugee camp. This issue must be viewed as both urgent in itself and as a significant obstacle to socio-economic development in all these countries, and others."
The FutureSat Africa Summit will feature speakers from various United Nations agencies—World Food Program (UNWFP), Economic Commission for Africa (UNECA)—as well as the African Union (AU) and African Telecommunication Union (ATU), who over three days on various panels and in workshops, roundtables, and private business meetings will join information and communications technology Ministers from nations including Ethiopia, Nigeria, South Sudan, Swaziland, and Somalia. Other participating administrations include those of Mozambique, Zambia, Uganda, Kenya, South Africa, Rwanda, Tanzania, Angola, and Equatorial Guinea.
This unique meeting place of representatives of not only national administrations and international governmental organizations, but of NGOs, satellite operators, and communications service providers, creates a solid foundation within which the global satellite industry will continue to facilitate the objectives of Africa's wider connectivity agenda. "The collaboration of GVF—the satellite industry's global representative body and a signatory to the United Nations Crisis Connectivity Charter*—and Extensia together with the Ethiopian Ministry of ICT (MCIT) in the development of the Summit program will aid administrations, together with their IGO and NGO humanitarian aid and development partners such as NetHope and Save the Children, to bring communications solutions to the challenge of connecting people in remote and under-served regions, and to supporting supply logistics and the coordination of relief efforts anywhere and at any time," said Mr Jarrold in further comment.
The wide ranging community of contributing stakeholders to the multi-sectoral dialogue in Addis Ababa will also include Airbus, United Bank of Africa, Central Bank of Ethiopia, Commercial Bank of Africa, Awash Bank, Airtel, Zantel, Amotel, Gondwana, EthioTelecom, iWay Africa, Telkom Kenya, Smile Nigeria, Unitel, UNOPS, Avanti Communications, Intelsat, Eutelsat, Yahsat, SES, Thuraya, NigComSat, among others.
The dialogues across these various sectors and amongst these stakeholders will be targeted to resolving obstacles that, for example, currently prevent large enterprises with dispersed and travelling workforces leveraging ubiquitous mobile broadband connectivity for business growth and economic development. This and other development-related themes, together with the advancing of satellite communications resources to tackle the refugee crisis, comprise an agenda of unparalleled importance to the future of the region and continent.