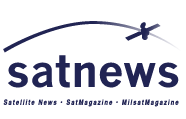 [SatNews] Small satellites are a development that have evolved from their creation in college classes, garages and kids' projects to advancing to currently assist the military and government in sophisticated and life-saving enterprises.
Satellites that fit in the palm of your hand—to some the size of a breadbox and microwave oven—these small satellites share the same responsibilities as their much larger counterparts.
Ten years ago the term "small satellite" could have as easily been a term of judgment as much as it was a term to describe a then emerging market. Today we can no longer call the small satellite market small.
Small Sats are in the daily news, and the headline below is found in today's Satnews.com;
NASA's Big Plans For Small Satellites Push Boundaries Of Space-To-Earth... Testing Laser Communications, Formation Flying
SatNews Publishers has been covering satellite news for more than 30 years, experiencing advances and reporting on the latest discoveries, developments and inventions.
With the energy and intensity in the small sat realm, Satnews Publishers will host the SmallSat Symposium™ February 23-24, 2016 at Hogan Lovells in Silicon Valley, California.
The SmallSat Symposium promises to unlock not only the technology, but the business, financial and legal know-how of the flourishing small satellite market.
Hosted in the heart of Silicon Valley, the Symposium is where leaders, supporters, investors, and activists network.
SatNews is pleased to announce that over 45 speakers—visionaries, veterans of this evolving industry—will participate in the upcoming SmallSat Symposium, and will discuss the innovations that enable the rapid growth of the industry. View the speaker list, sessions and times
The first 50 registrations receive a $300 discount.