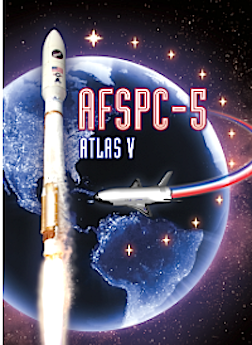 [SatNews] The AFSPC-5 mission indicates a launch no earlier than May 20, 2015, from Space Launch Complex (SLC)-41 at Cape Canaveral Air Force Station, Florida. The launch will be delayed two weeks to resolve an undisclosed issue with the payload, United Launch Alliance officials announced Friday. The mission is in support of the national defense.

AFSPC-5 marks ULA's 96th mission since the company was founded in 2006 and the fifth ULA launch of 2015. AFSPC-5 also will be the 54th Atlas V launch since the vehicle's inaugural mission in 2002. Atlas V vehicles have achieved 100 percent mission success in launches from Space Launch Complex-41 at Cape Canaveral Air Force Station, Florida and Space Launch Complex-3E at Vandenberg Air Force Base, California. The Atlas V family of Evolved Expendable Launch Vehicles (EELV) represents ULA's commitment to enhanced competitive launch services for the U.S. government
Built modularly with flight-proven elements, Atlas V has followed a carefully executed program of incremental improvements resulting in 100 percent mission success. Providing our customers maximum flexibility, capability and reliability has been the foundation of the Atlas program, which has logged more than 600 launches to date.
The Atlas V family, which includes the Atlas V 400 and 500 series, are the latest evolutionary versions of the Atlas launch system. Atlas V uses a standard common core booster™ (CCB), up to five strap-on solid rocket boosters (SRB), an upper-stage Centaur in either the Single-Engine Centaur (SEC) or the Dual-Engine Centaur (DEC) configuration, and one of several payload fairings (PLF). A three-digit (XYZ) naming convention is used for the Atlas V 400 and 500 series.