[SatNews] KVH Industries, Inc., (Nasdaq: KVHI), announced today that its TracVision® TV8 marine satellite television antenna system has been chosen by Monte Carlo Yachts as the preferred satellite TV system for the MCY 105, the newest and largest offering in the Italian boatbuilder's luxury line. The 105-foot megayacht is scheduled to be introduced at several European yachting shows beginning in September 2015.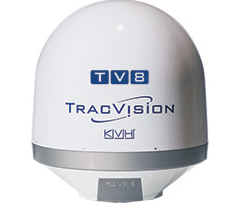 KVH's TracVision TV8 is a powerful marine satellite TV system designed to provide the tracking, reception, and extended coverage needed for yachts traveling to the world's most desirable cruising grounds, harbors, and ports. Compatible with nearly all Ku-band direct-to-home (DTH) services around the globe, the TracVision TV8 enables yacht owners and their guests to enjoy their favorite satellite TV programming with affordability and convenience.
"With its exceptional performance, the TracVision TV8 perfectly complements the new MCY 105, which we have designed as the ultimate combination of elegance and comfort," says Federico Peruccio, Marketing Manager of Monte Carlo Yachts.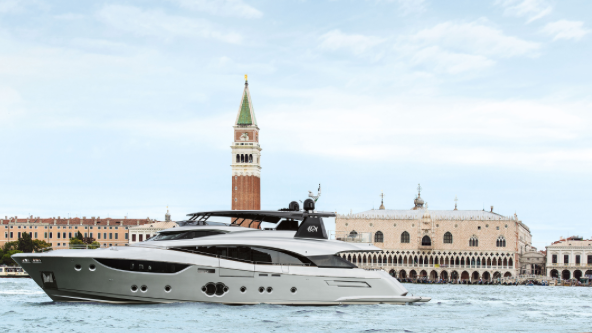 "We are thrilled at the opportunity to be part of the beautiful new MCY 105, Monte Carlo Yachts' top of the line megayacht," says Andrew Bush, Regional Sales and Leisure Marine Manager for KVH Industries. "Yacht owners can enjoy unparalleled television entertainment at sea while cruising the waters of the world in style."
The TracVision TV8, part of KVH's award-winning TracVision line, features advanced functionality including an IP-enabled TV-Hub, high-performance tracking for a crystal-clear television picture, advanced inertial-based stabilized search for fast satellite acquisition, and the ease of accessing system information from a smartphone or tablet.
The MCY 105 is scheduled to premiere at the Cannes Yachting Festival, September 8-13; the Monaco Yacht Show, September 23-26; and the Genoa International Boat Show, September 30-October 5.