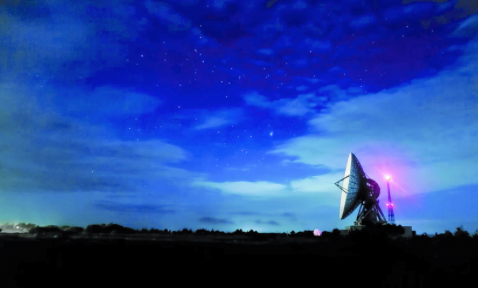 More details are unveiled as plans to build a spaceport in the Duchy move a step closer.
It comes as Spaceport Cornwall announces a partnership with UK-based launch systems and aerospace services business Orbital Access Limited (OAL).
The company says they will partner up to provide horizontal launch services out of Newquay, as well as plan to open an office at Goonhilly later this year.
It means small satellites could be launched into the low Earth orbit from Newquay.
According to bosses, the aim of the partnership is to collaborate in the development of Spaceport Cornwall, which comprises Cornwall Airport Newquay, Goonhilly Earth Station and the wider space and aerospace supply chain in Cornwall, and to establish Orbital Access as a principal operator.
It is also part of the bid for a grant from the UK Space Agency to establish 'cost-effective end-to-end launch services' from an operational UK spaceport by 2020, as set out in the draft UK Spaceflight Bill.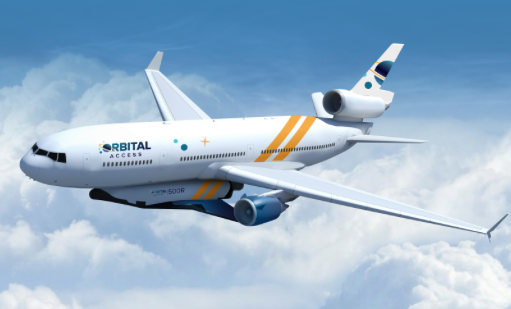 Sandra Rothwell, Chief Executive of the Cornwall and Isles of Scilly Local Enterprise Partnership, which is leading the Spaceport Cornwall project, said: "We're delighted to welcome such a high profile Spaceport Cornwall partner and look forward to Orbital Access opening an office at Goonhilly.
"Our ambition is to develop a thriving space industry in Cornwall using our existing world-class assets to provide low cost access to space.
"Cornwall Airport Newquay and Goonhilly are both within our Aerohub Enterprise Zone which means we can offer a suite of incentives to inward investors, unlocking further investment into business, science, skills and future space and satellite technologies in Cornwall."
With an estimated economic value of more than £5.9 billion by 2030, top bods behind the UK spaceport and launcher project say it will provide new jobs and technologies and inspire and promote science, engineering, research and innovations to the next generation.
They add that it will also create a space cluster for the fast growing small satellite industry, harnessing existing entities - such as Goonhilly Earth Station - and a wide range of new UK aerospace companies, academic institutions and specialist contractors.
Ian Jones, chief executive of Goonhilly Earth Station, said: "We're very pleased to welcome Stuart and the Orbital Access team to Goonhilly.
"We have great office space and technical facilities here as well as access to unparalleled satellite communications and terrestrial data connectivity. We're delighted to be hosting Orbital Access as they continue to expand their business."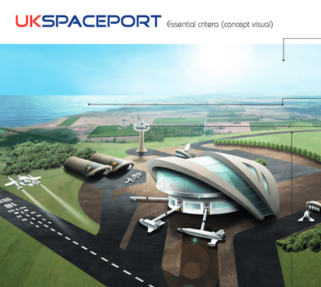 Stuart McIntyre, chief executive officer of OAL, added: "We are looking forward to working closely with Spaceport Cornwall and the local space community as the project develops.
"The location is ideal for our Orbital 500R air-launched payload system, which is a horizontal take-off and landing vehicle designed to carry small satellites into low earth orbit.
"Under the partnership with Spaceport Cornwall we will also open a new office at Goonhilly Earth Station very soon to continue developing our space related services.
"Ultimately, we will be able to offer cost effective launch services from UK spaceports as well as similar facilities anywhere in the world".
Up to £10 million is available to make the UK the first place in Europe where commercial space operators can launch small satellites into orbit and offer spaceplane flights for science and tourism.
The LEP is leading Cornwall's bid to establish Spaceport Cornwall across two sites at Cornwall Airport Newquay and Goonhilly Earth Station.
Pirate FM told you how industry experts think it will boost the Cornish economy by up to £50 million and create hundreds of new jobs.
They say it will offer an unrivalled combination of horizontal launch, monitoring and tracking facilities.
The bid also outlines why Cornwall is perfectly placed to maximise the potential from the fast growing global small satellite launch market, and spaceplane development.
It will seek up to £10 million of investment to upgrade facilities at Cornwall Airport Newquay to make Spaceport Cornwall a reality.
This would include a Spaceplane Systems Integration Facility comprising a hangar and clean rooms to cater for satellite and future flight technologies.
An announcement of successful bids is expected in the summer.
This will be followed by a spaceport licence application under the Government's Spaceflight Bill, which sets out how the Government plans to regulate spaceflight activities from UK spaceports.