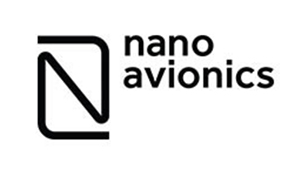 NanoAvionics has announced their upcoming launch of two orbital missions based on the firm's M6P nano-satellite (smallsat) bus.
The smallsat manufacturer and mission integrator uses innovative approaches to technology and business that makes a new generation of space applications possible. The launch of these smallsats will demonstrate how the company enables a faster, more responsive approach to space technology development.
Among the features of the M6P bus is a pre-integrated design that shortens development cycles. In addition, NanoAvionics' ridesharing program lets several customers conduct technology demonstration missions at a fraction of the time and cost of a dedicated space mission.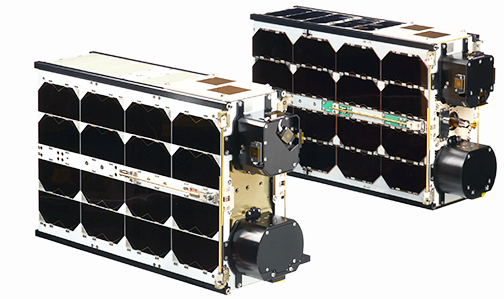 The satellite, BlueWalker 1, is the first of a series of satellites for AST & Science and is to be used for testing the company's patented technologies in space. The two companies are partnering to take advantage of NanoAvionics' buses, power systems and services for this and subsequent AST & Science missions during the coming months.
Such a rapid tempo of space missions is the direct result of NanoAvionics' design approach. The subsystems in each M6P bus are pre-integrated and pre-qualified. This allows the integration of customers' payloads to begin immediately, saving both time and money.
Vytenis J. Buzas, the CEO of NanoAvionics, explained that it only took one month to manufacture "BlueWalker 1" and integrate its payload, with the mission demonstrating how NanoAvionics' pre-integrated smallsat bus enables faster, more responsive approaches to advancing space technology readiness.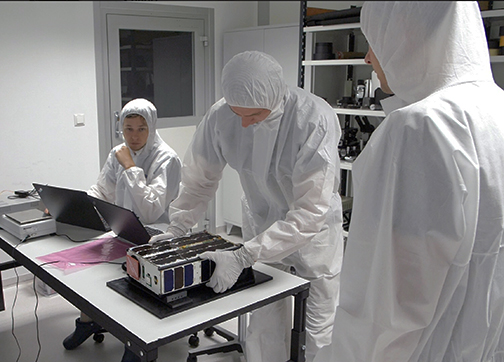 The second smallsat — M6P — is a ride-share mission that will host payloads from two Internet of Things (IoT) communications companies. SpaceWorks Orbital and Lacuna Space are each developing satellite-based communications systems for a new generation of low-power IoT devices.
SpaceWorks Orbital will complete a multi-year development effort with its patented IoT radio technology by demonstrating ground-to-space communication with the M6P spacecraft while on orbit, validating the company's low-cost IoT architecture for its Blink Astro business line.
In parallel, Lacuna Space will receive LoRaWAN signals from terrestrial IoT devices and relay the data through the company's cloud-based Lacuna Network to participants in Lacuna Space's beta program. In addition to supporting the ride-sharing missions, NanoAvionics will demonstrate some of its recently-developed nano-satellite technology on the "M6P" flight.
A dedicated satellite would be overkill for technology demonstrations such as these. By sharing an M6P bus's up to 5U payload volume, project teams can divert resources to other essential tasks. M6P bus standardized hardware and software interfaces several times accelerate satellite integration timeframe as well as help to define interface for payload.
Access to M6P FlatSat , which is granted to each customer, allows to develop and test payload software and simulate all operational aspects of their mission. Also, the Rideshare service reliefs burden of launch integration and logistics, frequency allocation and satellite operation while it's in orbit for NanoAvionics customers.
Executive Comment
Buzas explained that the benefits of ride-sharing extend beyond budget savings and said ride-sharing opportunities let new space projects quickly prove their technologies to customers and investors alike. At the same time, the company's customers can significantly reduce their time-to-market. By helping customers at the earliest stages of their development, the company forms a solid foundation for long-term partnerships as they deploy their nano-satellite constellations. "BlueWalker 1" and "M6P" are manifested on the Indian Space Research Organisation's PSLV-C45 mission. When the PSLV-C45 launches from the ISRO's Satish Dhawan Space Center in April 2019, it will deploy the nano-satellites into 500 kilometer polar orbits. NanoAvionics will operate both satellites for the duration of their missions.