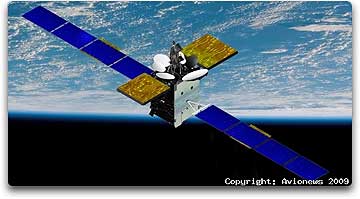 The launch of the SICRAL (Italian Reserved Communications and Alarm System) 1B satellite took place this morning at 10:16 am CET (8:16 am GMT) from a Sea Launch platform in the Pacific with a Zenit-3SL launcher.
The
1B is the second spacecraft
within the project after 1 launched in 2001. The successful project is the result of
Italian Telespazio and Thales Alenia Space
, and will have an estimated operational lifespan of 13 years.
The
SICRAL program supplies the Italian ministry of Defense, NATO and friend Countries with satellite communications capacity for strategic and tactical links in Italy and for out-of-area operations, with terrestrial, naval and air platforms assured until 2025 with the progressive launch of new satellites
. The launch of the SICRAL 2 is scheduled in 2013.
This public-private partnership between the Italian Defence General Staff and Finmeccanica, enables the SICRAL 1B satellite to supply communication support in the
three main frequency bands UHF, SHF and EHF
. It will be put in a geostationary orbit 36,000 km from Earth at 11.8 degrees E.
Telespazio is
responsible for the launch and early orbit phase (LEOP) of the satellite and the first in-orbit tests (IOT)
; these activities will be carried out by Telespazio's space center in
Fucino
. After the preliminary phase the control of the satellite and the transmission networks will be transferred to the military satellite control center in Vigna di Valle.
Thales Alenia Space is responsible for developing the SICRAL program, building the first two satellites and for providing some parts of the ground segment, including the telecommunications control center in Vigna di Valle
. SICRAL 1B, like SICRAL 1, was designed and integrated, as regards all its components, at the facilities of Thales Alenia Space Italia.
Photo Courtesy of Avionews