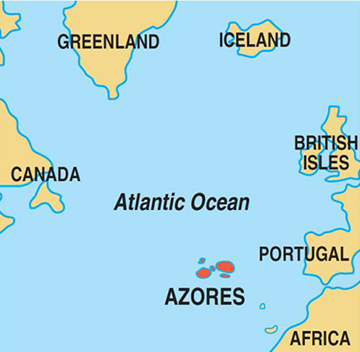 With funding to be derived from state and private sources, Portugal is planning to develop a smallsats launch pad in the Azores, an archipelago of nine islands that are located in the north Atlantic ocean.
The launch site will be made ready for the country's work on building smallsats on the mainland.
Portugal has already come to an agreement with China to establish a joint research center for such work, according to the country's Science and Technology Minister, Manuel Heitor.
The center has funding of $57 million that will be split between Portugal and China. The smallsats will be designed and manufactured for agriculture, fishery and oceanography data collection.
The launch area will occupy land on the Azores island of Santa Maria.
Heitor also indicated that the Portuguese government has already received 14 tentative proposals from Europe, Russia and the United States. Also involved in the satellite research will be the Portuguese firm, Tekever.