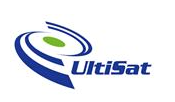 This company will be assisting in providing Tier II technical support of a regional hub node at a U.S. Army SATCOM Facility in Landstuhl, Germany.
UltiSat, Inc. has been awarded a subcontract to support Envistacom, LLC in providing Tier II technical support of the Teleport and Regional Hub Node (RHN) at the Enterprise Satellite Communications (SATCOM) Gateway Facility (ESG-L) located at Landstuhl, Germany. The Landstuhl Teleport is the largest U.S. Army SATCOM Facility overseas and has the important role of providing DoD warfighters anywhere on the ground, air, and sea on five continents and three oceans with critical communication necessary to the mission of defending our nation.
The details of part of this subcontract reveal that UltiSat is supporting the operations and maintenance of multiple systems at the ESG-L, including the Defense Satellite Communications System (DSCS), Standardized Tactical Entry Point (STEP), Teleport, and Regional Hub Node (RHN).
Jim Condon, European Account Manager at UltiSat said that UltiSat is proud and honored to be able to leverage their global SATCOM capability to support this vital national security effort. He added that the work they will be performing as part of Team Envistacom at the Landstuhl facility provides further demonstration of UltiSat's commitment to supporting their partners and the U.S. Government, as well as to expand their high-touch professional services practice.
Alan Carson, Vice President, Envistacom stated that Envistacom takes pride in collaborating with partners who can be trusted to deliver the best possible solutions to their customers, and that they are excited to have UltiSat on Team Envistacom in support of their contract with ESG-L, and they are confident that this proven team of partners possesses the experience and expertise to successfully support ESG-L and their missions.