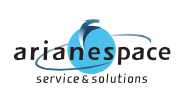 In 2014 the Peruvian government ordered PerúSAT-1 for its national space agency, CONIDA. The plans were for it to be equipped with a revolutionary silicon carbide optical instrument system to image Earth at 70 cm. resolution, and to serve as the country's first Earth observation satellite. Now two years later PerúSAT-1 is in French Guiana getting ready for its launch aboard Arianespace's Vega on September 16.
The satellite passed another milestone this weekend at Spaceport's S3B satellite preparation facility following its delivery last week from Europe to French Guiana as it made initial contact with launcher hardware as PerúSAT-1. This completed its fit-check, which verifies the physical matchup of a payload with the hardware that serves as its interface when integrated on the launcher. Once the step is achieved, a payload is cleared to continue the pre-launch processing
PerúSAT-1 is based on a compact AstroBus-S spacecraft platform produced by Airbus Defence and Space, which combines the advantages of a low-mass system with the performance of a larger Earth observation platform.

The Vega mission with PerúSAT-1 is designated Flight VV07 in Arianespace's launcher family numbering system, signifying the light-lift vehicle's seventh launch overall, and its first this year from Europe's Spaceport.

So far during 2016, Arianespace has performed three successful heavy-lift Ariane 5 missions, as well as two utilizing the medium-weight Soyuz vehicle - with another Ariane 5 launch in preparation for liftoff on August 24.