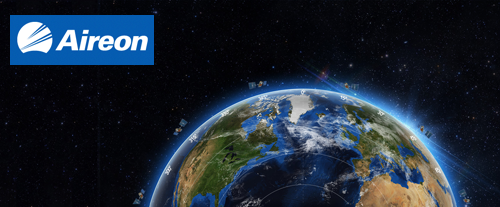 Aireon and the Irish Aviation Authority (IAA) have announced that Air Navigation Service Providers (ANSPs), Aircraft Operators, Regulators and Search and Rescue Organizations can now pre-register for their free, global Aircraft Locating and Emergency Response Tracking (ALERT) service.

The Aireon ALERT service will provide the last known position of an Automatic Dependent Surveillance-Broadcast (ADS-B)-equipped aircraft that is in an apparent distress state or experiencing a loss in communication. The service is only available to aviation stakeholders and offers precise position reports, free of charge. The Aireon ALERT system is expected to be operational in the first quarter of 2019 and will be operated out of the IAA North Atlantic Communications Centre in Ballygirreen, County Clare, Ireland.

Enabled by Aireon's space-based ADS-B service, Aireon ALERT will fill a critical need within the aviation industry. For the first time, ANSPs, Aircraft Operators, Regulators and Search and Rescue organizations will have access, on request, to exact position data for an aircraft in distress over the oceans, remote areas and anywhere else they may need aircraft position information in an emergency.
Users of the service do not need to be customers of either Aireon or the IAA to use the service; they simply need to be registered. Once a stakeholder has registered and been approved for Aireon ALERT, should an emergency arise, it can contact the 24/7/365 operations facility to obtain the last known position of its aircraft. This will include a map of the last 15 minutes of flight, with one plot per minute and a 4-dimensional report including altitude, latitude, longitude and time information. Based on the situation, additional tracking information may also be provided. Aireon ALERT will be provided as a public service, free of charge to registered stakeholders.
Executive Comments
Peter Kearney, CEO of the IAA, said that the organization is proud to host and operate the world's first truly global aircraft locating and emergency response tracking facility, based on the AireonSM system's capabilities. The AIA facility will be providing Aireon ALERT services 24 hours a day, seven days a week, 365 days a year. As long as an aircraft is broadcasting on 1090 MHz ADS-B, IAA will be able to locate it anywhere worldwide. This is a unique and secure cloud-based service, designed to the highest data protection standards.
Don Thoma, the CEO of Aireon, said that the company is proud to support a much-needed solution to the aviation industry. For the first time, the Aireon ALERT service will deliver the most precise location data for emergency and distress situations over the oceans and remote areas, typically void of ground-based infrastructure. Aireon recognizes that the firm's system has unique capabilities, and with that comes a responsibility to help prevent future tragedies.
NOTE: To pre-register for Aireon ALERT, ANSPs, Aircraft Operators, Regulators and Search and Rescue Organizations should visit www.aireonalert.com.