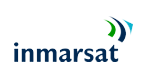 Inmarsat (LON: ISAT has selected Mitsubishi Heavy Industries, Ltd. (MHI) as the launch provider for the first satellite in the company's Inmarsat-6 fleet (Inmarsat-6 F1).

The value of the contract has not been disclosed. The satellite, which is under construction by Airbus Defence and Space, is scheduled for launch in 2020 using MHI's H-IIA launch vehicle.
Inmarsat's sixth-generation (I-6) fleet will be the first to feature dual-payload satellites; each supporting L- and Ka-band (Global Xpress) services. The I-6 satellites represent a step change in the capacity of Inmarsat's L-band services and will support a new generation of L-band capabilities, from advanced global safety services and very low cost mobile services, to Internet of Things (IoT) applications. The Ka-band payload will add further depth to Inmarsat's Global Xpress (GX) constellation, which began offering high-throughput broadband services worldwide in 2015. Through the I-6's Ka-band payload, Inmarsat will augment its global coverage with greater depth of capacity in regions of greatest demand.
MHI Launch Services enjoys an extremely high success rate of 97.6 percent and has provided 35 successful consecutive launches since 2005, delivered on-time and to the customer's satisfaction. The successor to the H-IIA — the H3 Launch Vehicle — is now being developed by MHI and Japan Aerospace Exploration Agency (JAXA) and this vehiclel allow even more flexible and cost-efficient launch services and is scheduled to make its maiden flight in 2020.

The agreement with Inmarsat reflects MHI's long-term commitment to supporting a wide range of customers in the space industry. MHI will continue to support the development of the space industry, and will seek further new opportunities in this field both in Japan and globally.

Inmarsat will make a decision on its launch partner for the second I-6 satellite in due course.
Rupert Pearce, the CEO of Inmarsat, explained that Inmarsat is continually seeking to extend and diversify its ecosystem of partners, particularly in the strategically important area of launch providers. The company believes that MHI and their H-IIA launch vehicle offers a world-class service. With the development of the new H3 launch vehicle, it is clear that MHI is committed to continuing innovation and these are attributes that we seek in partners.
Masahiro Atsumi, the VP and GM for Space Systems at MHI, said that the company is honored to have been selected by Inmarsat to provide launch services. The decision reflects the reliability and on-time delivery of MHI launches, as well as the company's highly valued technological expertise. As with previous launches, MHI will work closely and attentively with Inmarsat to prepare the specifics of the launch to ensure that expectations are met.