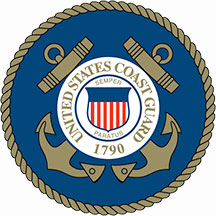 An article posted in Defense Daily by Calvin Biesecker reports that the Coast Guard will, in 2018, with the help of other government partners, launch their first satellites — these satellites will be used to demo the use of the platforms for search and rescue mission in the Arctic region.
One of the Coast Guard's partners, the Science and Technology branch of the Department of Homeland Security, is taking advantage of "rideshare opportunities" for launching two 10 centimeter cubesats in the third quarter of 2018, a service spokesman told Defense Daily this week.
The Polar Scout program is one step toward a larger goal of the Coast Guard to develop a long-term plan for using satellite technology across a larger mission set. The Coast Guard's Research and Development Center is working across the service to examine how satellite systems can help in various missions as well as researching what more capabilities cubesats offer.
Millennium Engineering and Integration is preparing the satellites with help from Space Dynamics Laboratory, a non-profit unit of Utah State University, and Raytheon [RTN].
"Our final product will be a cubesat roadmap, where we will make recommendations for how the Coast Guard can use the technology and explain the operations, maintenance and logistical issues involved," Lt. Cmdr. Samuel Nassar, assistant branch chief for C4ISR at the RDC, said in a statement released on December 14.
Please access this direct Defense Daily article link for the complete story...