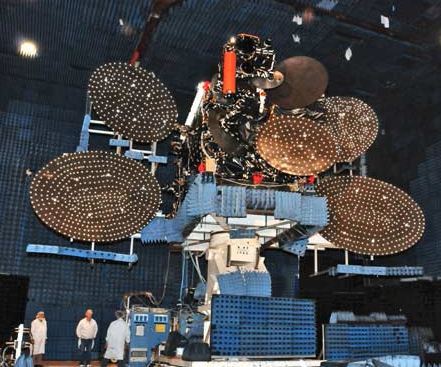 [SatNews] Reliable connectivity, especially when it comes to remote and wide geographical areas like Siberia, is of vital importance...
SES (NYSE Euronext Paris and Luxembourg Stock Exchange: SESG) announced today that Orange Business Services, a global IT and communications services provider, has renewed and expanded a capacity contract with SES to support growing connectivity needs in the Russian Federation.
The capacity leased by Orange Business Services will be hosted on the high-powered NSS-12 satellite located at 57 degrees East, enabling the company to continue to provide a suite of top quality communications services to businesses across the Russian Federation. The increase in satellite capacity will allow Orange Business Services to provide point-to-point as well as corporate network connectivity covering significant parts of Siberia.
Vladimir Valkovich, director of Technical and IT Departments, Orange Business Services in Russia and CIS, said: "Our long-lasting
partnership with SES has run parallel to our continued growth in the Russian market. Reliable connectivity, especially when it comes to remote and wide geographical areas like Siberia, is of vital importance to our customers' businesses. Partnering with SES helps us to ensure we meet our customers' expectations and further strengthen our leading position as international communication and integration services provider in the business-to-business sector."
"Orange Business Services is one of our longstanding customers with multi-transponder capacity in both C- and Ku-band, and we are pleased that our collaboration over the years has enabled it to tap the Russian market with competitive services," said Deepak Mathur, Senior Vice President, Commercial Asia-Pacific and the Middle East, who is also responsible for Data and Mobility services at SES. "The last decade has seen a steady increase in connectivity demand in the region, and we are delighted to continue to provide flexible and reliable solutions tailored to the growing needs of our customers."