UrtheCast and Land O'Lakes have entered a binding term sheet for the purchase of Geosys Technology Holding LLC, a wholly owned subsidiary of Land O'Lakes, for a purchase price of US$20 million.

This landmark deal is expected to bring value to agribusinesses worldwide through the enhanced relationship between imagery data and geoanalytical solutions. The closing of the transaction is subject to confirmatory due diligence, entering into definitive agreements, respective board approvals and other conditions customary for transactions of this nature.
Upon the first closing, UrtheCast will take ownership of Geosys' software for accessing, processing, cataloging and the retrieval of images. Land O'Lakes, through its WinField United crop inputs and insights business, will retain ownership of all intellectual property connected to their R7 Tool and farm-gate applications.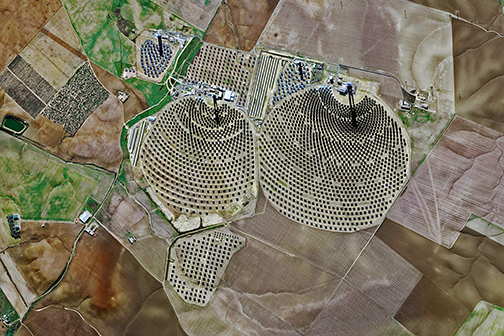 Upon the first closing, UrtheCast will continue to provide Land O'Lakes with all the services currently provided by Geosys but with an expanded use of data, once the UrtheDaily constellation is fully operational. Services would be provided by UrtheCast pursuant to a 13-year agreement with total potential fees payable to UrtheCast over the term of the agreement in excess of U.S. $100 million.
The first closing is expected to occur by November 6, 2018, and full completion of the transaction is expected to occur in approximately 24 months.
Executive Comments
Beth Ford, President and CEO of Land O'Lakes, said, that at Land O'Lakes, the firm is looking for the best ways to provide long-term support to member-owners and customers. This transaction will enhance the company's proprietary R7 Tool's ability to identify the correct places for farmers to make incremental in-season input investments to drive yields and profitability — in real time.
Donald Osborne, CEO of UrtheCast, stated that this important acquisition would bring together the best-in-class imagery capabilities of UrtheCast, with the proven geoanalytics power and deep agribusiness industry relationships of Geosys. By unifying these companies, UrtheCast will be well positioned as the leader in fully integrated geoanalytics solutions for the agribusiness industry. The expanded capabilities will allow UrtheCast to bring unprecedented capabilities to customers across a global value chain that spans from retailers to insurance companies, banks, and commodity trading houses. By enabling the company to realize an immediate expansion of the firm's capability set, customer footprint and revenue stream, the addition of Geosys will strengthen business while moving UrtheCast another step closer to the launch of the UrtheDaily constellation.