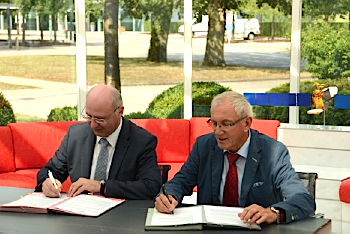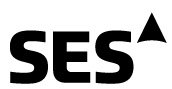 [SatNews] SES Techcom Services, a wholly-owned subsidiary of leading satellite operator SES, and POST Telecom, a leading specialist in Information and Communications Technology (ICT) solutions and a subsidiary of POST Luxembourg, today announced that they have entered a new partnership to develop and introduce smart cloud-based ICT solutions worldwide.
POST Telecom offers enterprises a range of converged solutions, including server virtualization and online storage, while SES Techcom Services provides a variety of state-of-the-art engineering services, such as broadband connectivity, cloud-based solutions for e-platforms and satellite infrastructure and network operations. The partnership will leverage their core competencies and cutting-edge ICT infrastructures to develop a range of innovative services.

Managing Director of SES Techcom Services Gerhard Bethscheider said, "The partnership with POST Telecom is particularly exciting as it enables the two organizations to jointly develop and commercialize satellite- and cloud-based communication services. This will be especially important for serving customer requirements as the telecom industry develops in the future. We look forward to working closely together with our partner in realizing the great potential this agreement represents."


POST Telecom's Managing Director, Jean-Marie Spaus, added, "We are pleased to have signed this Memorandum of Understanding with SES Techcom Services and are confident the partnership will be of great benefit to both companies." Founded in 1842, POST Luxembourg has been a public service company since 1992. The Luxembourg State is its sole shareholder. POST Luxembourg operates postal, financial and telecommunication services. In the field of telecommunications, POST operates a fixed-line and mobile network providing a full range of voice, data and Internet services, including satellite uplinks. One of the major investment projects has been the deployment of an ultra-high-speed fiber optic network in the Grand Duchy of Luxembourg.
SES Techcom Services is a 100 percent owned affiliate of SES, providing integrated end-to-end satellite solutions and operational services tailored to customers' needs. It also develops solutions for eGovernment, eHealth and eEducation, as well as applications for worldwide emergency satellite communications, such as emergency.lu, which provides connectivity within 48 hours in times of humanitarian crisis. An extension of this is the open-access eHealth platform SATMED which offers tools for a wide range of applications, including eHealth records and picture archives, eConsultancy, eLearning and videoconferencing, eGroup and content management tools and eSurveillance.