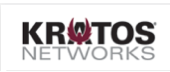 [SatNews] ...the first end-to-end service management solution for satellite and terrestrial network operations.
Kratos Defense & Security Solutions, Inc. (Nasdaq:KTOS), a National Security Solutions provider, announced today that its Kratos Networks, Inc. subsidiary introduced NeuralStar® Service Quality Manager (SQM), the first end-to-end service management solution for satellite and terrestrial network operations. As part of the NeuralStar family of technology management products, NeuralStar SQM manages services across the entire network to help service providers improve service quality assurance and deliver visibility into customer impacting conditions to maximize revenue and reduce costs. NeuralStar SQM will be on display at Satellite 2014 from March 11-13 in Washington, D.C. Visit Kratos at booth #3025 to see a demo and view other products, including NeuralStar for enterprise management and COMPASS for device monitoring and control. For more information about solutions, visit.
Providers, broadcasters, operators and other companies in the satellite industry deliver a range of services to their customers, such as programming content, live sports broadcasts, data backhaul, and high-speed data access. Today's management tools limit their ability to optimize these services because they only show individual performance metrics for a sea of devices, such as modems, Antenna Control Units
(ACUs), High Power Amplifiers (HPAs) and other equipment in the teleport and across the network, rather than identifying which specific devices support the performance of particular services to specific customers. In addition, multiple, unconnected tool sets are needed for different types of technologies, such as those specific to RF traffic on satellite equipment versus those for IP-based devices.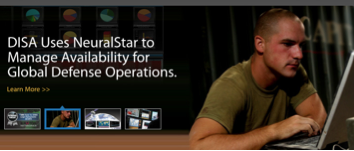 NeuralStar SQM solves this problem by bridging the silos, retrieving both device and service data from monitored systems at each teleport and integrating it all into one common platform. It organizes the geographically dispersed devices from both the satellite and IP infrastructure layers, representing services as graphical maps showing end-to-end performance. These service level views are matched to customers, equipment and carriers with real time metrics—all from a central location and in a single solution—materially improving the service quality assurance and providing insight into service-affecting conditions.
As the first true end-to-end service management product for the satellite industry, NeuralStar SQM makes identifying and remediating the root cause of a problem faster and easier. It manages hundreds of services and thousands of supporting devices across the globe, enabling operators to view the status of every service using real-time intelligence and analytics to quickly assess which customers are affected by a degradation or outage of even a single device anywhere in the network. NeuralStar SQM delivers a centralized view and control across all teleports, overcoming the limitations of existing management tools that are only focused on discrete operations, require manual loading and maintenance of data and have no visibility into enterprise networks.

"NeuralStar SQM maps the entire network to the services being provided," said Michael Smith, Senior Vice President of Enterprise Technology for Kratos Networks. "This allows operators to see and understand the true business implications of their technical infrastructure, including which equipment supports specific services to particular customers. As a result, they are able to do far more to maintain service levels, curb revenue leakage and head off problems before they affect customers."

Kratos Defense & Security Solutions, Inc. (Nasdaq:KTOS) is a specialized National Security technology Company providing missioncritical products, services and solutions for United States National Security. Kratos' core capabilities are sophisticated engineering, manufacturing and system integration offerings for National Security platforms and programs. Kratos' areas of expertise include Command, Control, Communications, Computing, Combat Systems, Intelligence, Surveillance and Reconnaissance (C5ISR), satellite communication systems, electronic warfare, unmanned systems, missile defense, cyber warfare, cybersecurity, information assurance, and critical infrastructure security. Kratos has primarily an engineering and technically oriented work force of approximately 3,850. The vast majority of Kratos' work is performed on a military base, in a secure facility or at a critical infrastructure location. Kratos' primary end customers are National Security related agencies.