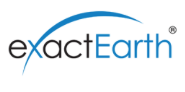 [Satnews] exactEarth Ltd., provider of Satellite AIS data services, announced today that it is investing Australian $2M to secure a minority ownership position in technology company, Myriota Pty Ltd of Adelaide, Australia.
The business focus of Myriota is to utilize advanced signal processing Intellectual Property developed at the University of South Australia (UniSA) in order to develop advanced terminals, infrastructure and applications for the fast growing Satellite Internet of Things (SIoT) global market. This core IP has been developed to create a disruptively low-cost solution for this marketplace which will have the capability of supporting many millions of global users. Myriota is particularly focused on the location tracking and sensor data applications markets.
In addition to exactEarth the other shareholders of Myriota are UniSA Ventures and founders Dr. Alex Grant and Dr. David Haley, who while at UniSA led the team who developed this ground-breaking technology. Myriota intends to use exactEarth's global satellite infrastructure for its space segment and aims to demonstrate initial applications within the next year.
As part of the Myriota investment, exactEarth is also receiving an exclusive license to utilize this IP in the maritime market and in addition, exactEarth has the option to make further investments in Myriota in the future to increase its shareholding.
"exactEarth has already demonstrated that microsatellite constellations can be used to develop a successful high growth advanced global data services business," said Peter Mabson, exactEarth President. "Our investment in Myriota is well aligned with our strategy to enter the Satellite Internet of Things Market. Between exactEarth's global satellite technology infrastructure and Myriota's advanced IoT technology, we will be well positioned to take this new capability to the next level."
"We expect Myriota's Satellite Internet of Things solution to enable a wide range of new applications," said Dr Alex Grant Myriota CEO. "We are working on advanced applications in the areas of agriculture, environmental sensing, oil and gas, mining and defence - and we expect that this is just the beginning."
"UniSA has a global reputation for its expertise in the development and commercialization of advanced signal processing for communications technology solutions," said Dr Stephen Rodda, CEO of UniSA Ventures, "and we are very pleased to see the birth of Myriota today to carry on this proud history."
exactEarth is a leading provider of global maritime vessel data for ship tracking and maritime situational awareness solutions. Since its establishment in 2009, exactEarth has pioneered a powerful new method of maritime surveillance called Satellite-AIS ("S-AIS") and has delivered to its clients a view of maritime behaviors across all regions of the world's oceans unrestricted by terrestrial limitations. exactEarth has deployed an operational data processing supply chain involving a constellation of satellites, receiving ground stations, patented decoding algorithms and advanced "big data" processing and distribution facilities. This ground-breaking system provides a comprehensive picture of the location of AIS equipped maritime vessels throughout the world and allows exactEarth to deliver data and information services characterized by high performance, reliability, security and simplicity to large international markets.