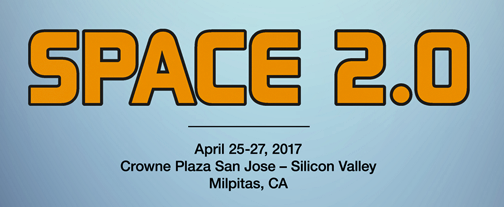 Infocast has announced the upcoming Space 2.0 Summit, which is set for April 25-27, 2017 in Silicon Valley, California.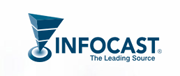 The Summit brings together the entire commercial space value chain to accelerate the emerging commercialization of the space industry. Disruptive private spaceflight companies and startups with actionable business models will be able to network with investors, government agencies and manufacturers/operators, including Google, Lux Capital and Virgin Galactic.
With space commercialization on the rise, investors are eager to capitalize even as startup valuation continues to grow exponentially. Space 2.0 will provide attendees the chance to connect with the funding sources of Silicon Valley and establish future partnerships. The Summit will also enable companies to get valuable face time with top government agencies, such as NASA, setting up for potential future public-private partnerships. Newcomers will be able to start a dialogue for research and development funding and pilot support.
Space 2.0 is a cutting-edge event for the commercial space industry. Attendees can network with the entire commercial space value chain, uncover proven business models and measure the competition. For more than 25 years, Infocast has produced the highest quality events, tailored to the needs of the industries we serve. The company intensively researches the marketplace, pulling from an extensive network of experts to offer the information and connections to succeed within the targeted market segments.
In regard to Space 2.0, should Satnews.com readers wish to receive a 15 percent discount, use code 1720MEDIA15 when registering to attend this informative event.