Research and Markets has announced the addition of the "Global Low-Cost Satellite Market 2017-2021" report to their offering.
The global low-cost satellite market to grow at a CAGR of 6.54% during the period 2017-2021. This report has been prepared based on an in-depth market analysis with inputs from industry experts. The report covers the market landscape and its growth prospects over the coming years. The report also includes a discussion of the key vendors operating in this market.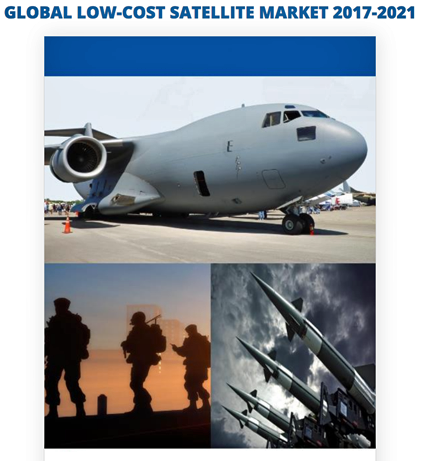 3D printing enables cost-efficient and just-in-time manufacturing of satellite parts along with the provision of carrying out quick design and rapid changes of internal features in the satellite, unlike traditional manufacturing methods. It has been anticipated that during the next 10-15 years, additive manufacturing will be adopted by various satellite manufacturing companies around the world to build their satellite systems. With the help of 3D printing, the researchers or the manufacturers can completely automate the satellite production process, which reduces the satellite manufacturing duration.
According to the report, the usage of new-generation and reusable launch vehicles are paving the way for another successful and cost-effective makeover of the domain of satellite systems. In recent years, several countries focused on innovative cost-effective satellite launches.
For more information about this report, visit www.researchandmarkets.com/research/38449d/global_lowcost