[SatNews] This Company has seen many changes and improvements over their past 25 years, and to ensure that the positive momentum continues there is a contest...
The Spanish telecommunications operator HISPASAT (Grupo HISPASAT) is calling for entries to its Prize for the Best Telecommunications Satellite Innovation Project, on the occasion of its 25th anniversary. Participation in this contest implies fulfillment and acceptance of the rules set forth at this site http://www.hispasat.com/contenidos/web-documentos/basesconvocatoriahispasat_en.pdf.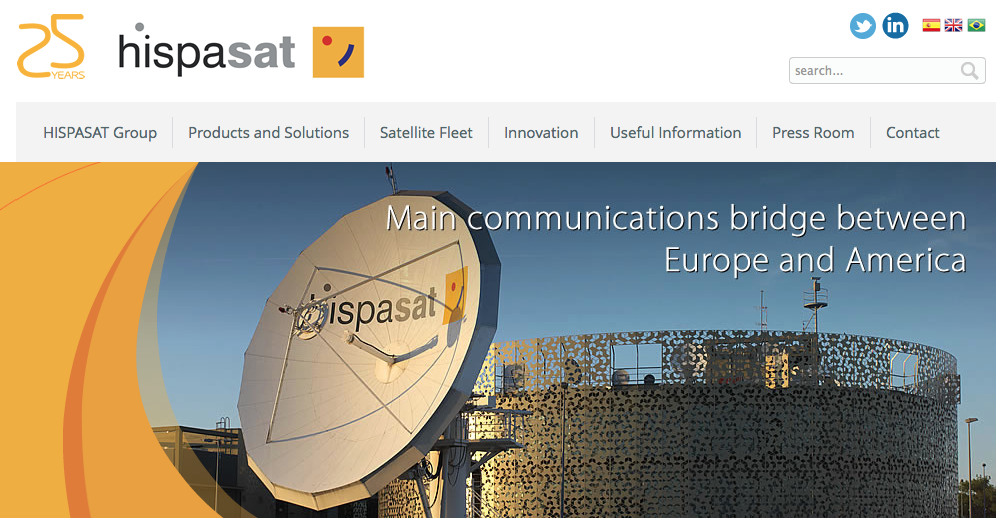 Participation is open to all proposals having a sound innovation project for telecommunications satellites, with a useful improvement that is applicable to any field related to satellite communications: useful load, flight system or ground segment. Proposals submitted may take both academic and industrial approaches.
The prize for the winning proposal will consist of twelve-thousand Euro in gross prize money (€12,000) and a diploma. The prize for the runner up will consist of five- thousand Euro in gross prize money (€5,000) and a diploma.
The deadline to submit applications is midnight, December 31, 2014, Spanish mainland time.
Proposals should be sent, in Spanish or in English, to the following email address: premio25aniversario@hispasat.es. The email should include the personal and contact details (first and last name, telephone number, tax ID number) of the project's author or authors.