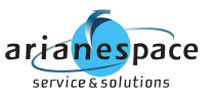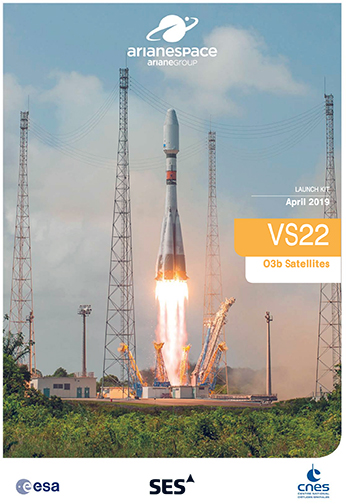 For the company's fourth mission of 2019 — and the second this year with the Soyuz medium launcher from the Guiana Space Center (CSG) in French Guiana — Arianespace will be launching four additional O3b satellites for SES.
By performing the 22nd Soyuz flight from the CSG, Arianespace is supporting, for the fifth time, SES in their expansion of their NGSO satellite constellation. Operational since 2014, the O3b MEO satellite constellation delivers fiber-equivalent connectivity and is part of SES's vision of connecting people and empowering them with opportunities.
Flight VS22 will be performed from the Soyuz Launch Complex (ELS) in Sinnamary, French Guiana and liftoff is scheduled for Thursday, April 4, 2019 at exactly:
12:30:37 p.m., in Washington, D.C.
01:30:37 p.m., in Kourou, French Guiana
16:30:37 Universal Time (UTC)
06:30:37 p.m., in Luxembourg and Paris
07:30:37 p.m., in Moscow
01:30:37 a.m., in Tokyo on April 5, 2019.
The nominal duration of the mission (from liftoff to separation of the satellites) is 2 hours, 23 minutes and 51 seconds. The altitude at separation will be approximately 7830 km. with an inclination if 0,04 degrees.
The Launch Readiness Review (LRR) will take place on Wednesday, April 3, 2019, in Kourou to authorize the start of operations for the final countdown.
The O3b satellites lofted by Arianespace on Flight VS22 are the 58th, 59th, 60th and 61th satellites to be launched by Arianespace for the global satellite operator SES. The four new Ka-band satellites will join SES's existing constellation of O3b MEO satellites, orbiting at approximately 8,000 km. from Earth and serving customers based in almost 50 countries. They will improve connectivity capabilities, increase performance, and serve to seamlessly scale the existing O3b constellation.
The four O3b satellites will be the 156th to 159th satellites manufactured by Thales Alenia Space and its predecessors to be orbited by Arianespace.