JLG Industries, Inc., an Oshkosh Corporation (NYSE:OSK) company called on ORBCOMM Inc. (Nasdaq: ORBC) when they needed to provide an end-to-end telematics solution platform for its global fleet of aerial work platforms and tele handlers. ORBCOMM, which provides Machine-to-Machine (M2M) and Internet of Things (IoT) solutions, will provide global wireless connectivity along with state-of-the-art hardware and a robust web platform for asset management.

JLG, major designer and manufacturer of lift and access equipment, will use ORBCOMM's ruggedized PT 7000 solution as well as other telematics hardware to provide its customers with access to critical engine and equipment operational data, including location, engine hours, utilization, fuel levels, and maintenance schedules, as well as to monitor fault codes or other critical alerts. The hardware is compatible with ORBCOMM's web interface, which has been tailored for the JLG ClearSky™ platform, to deliver comprehensive dashboards, advanced reporting capabilities and analytics as well as custom charts, alerts, self-service administrative functions, and more.
The solution will also be available through a mobile app, enabling customers to manage their aerial equipment on the go, in real-time from any mobile device. By integrating ORBCOMM's industry-leading solution, JLG's ClearSky will provide its customers with enhanced support through improving equipment operations and performance and proactively managing equipment maintenance schedules.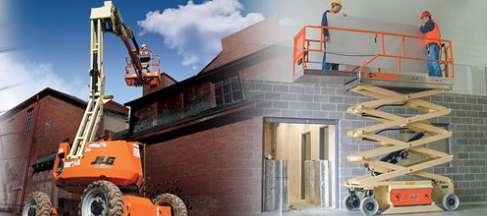 Marc Eisenberg, ORBCOMM's Chief Executive Officer said that their new supplier relationship with an industry leader like JLG demonstrates ORBCOMM's leading position in providing large-scale, customized telematics solutions for the global OEM market. The ORBCOMM solution provides actionable data through predictive data analytics and prognostics, which will enhance JLG's fleet management support services.
Jonathan Dawley, JLG's Global Vice President, Aftermarket added that ORBCOMM stood out among all other telematics systems for their proven expertise in servicing large heavy equipment OEMs and providing the flexibility, scalability and resources needed to support the global deployment of their solution across JLG's customer base. They look forward to partnering with ORBCOMM to redefine the next generation of telematics solutions and how they are utilized by their customers in the construction and equipment rental industries.
JLG began rolling out the ORBCOMM solution in the first quarter of 2017 to pilot customers in North America and will continue deployment to customers in key regions including North America, Europe, China and Australia throughout 2017 and beyond.