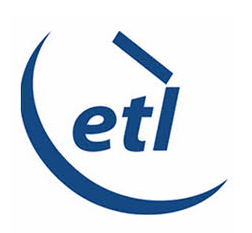 This company has deployed its StingRay RF over Fiber 1+1 Redundancy solution for leading pan-African telecoms group Liquid Telecom, a subsidiary of Econet Global.
ETL Systems, designer and manufacturer of RF signal distribution equipment for satellite communications combines their efforts with Liquid Telecom, a communications services and solutions provider across 13 countries in Eastern, central and Southern Africa that serves carrier, enterprise and retail customers with high-speed, reliable connectivity and digital services.
It provides the African gateway to the Intelsat EPIC satellite IS33e at its teleport in Krugersdorp, Johannesburg. However, with 200 meters between its RF cabin and the main equipment room and frequent lightning storms, signal loss and equipment resilience were proving challenging.

ETL Systems' StingRay RF over Fiber solution provides fiber connectivity for RF signal distribution between an antenna and a remote control room. Capable of delivering connections for links up to 10 kilometers apart without the need for additional amplification, it drastically reduces signal loss, ensuring a much higher quality feed. The 1+1 redundancy system provides additional resilience for uplink and downlink transmissions over fiber. If one fiber link fails, the signal is automatically switched to the redundant path.

Andrew Bond, Sales and Marketing Director, ETL Systems stated that Liquid Telecom is doing amazing things for connectivity in Africa, delivering a range of services across the region. It is always striving to ensure it is providing the best quality possible across all of its services and signal loss was simply not an option.

This effort is the latest in a series of implementations of this solution across a range of Liquid Telecom's sites, which includes connectivity for Kwese TV and VSAT hubs serving African consumers with broadband connections.

Scott Mumford, Liquid Telecom's Group Managing Executive of Satellite and VSAT said that the StingRay RF over Fiber system makes a massive difference to their efficiency and quality of service. It was also really important for them that any solution should be able to withstand harsh physical environments.