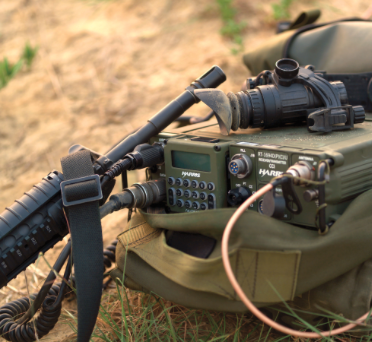 Harris Corporation (NYSE:HRS) has concluded a transaction from a European nation for their tactical radios, Falcon II® AN/PRC-150C and Falcon III® AN/PRC-152A, as part of the country's communications readiness program valued at $90 million. The contracts were received during the third quarter of Harris' fiscal 2017.
The Falcon II® AN/PRC-150C provides beyond line-of-sight communications and assured communications in a satellite-denied environment, and the Falcon III® AN/PRC-152A that provides wideband voice and data capability for enhanced situational awareness. The combination of the two radio systems will increase readiness and allow for full interoperability with US, NATO and coalition forces.

Chris Young, president, Harris Communication Systems shared his thoughts, that Harris is committed to supporting this nation's readiness effort with solutions that deliver expanded and reliable communications for the modern battlefield.