That's a mighty big word, Triboelectrification, but that's what kept Rocket Lab from sending up their test launch today. On Sunday the rocket couldn't be rolled out due to high winds. Better to err on the side of caution even though folks are itching to see the launch from Complex 1.
Rocket Lab has postponed the test launch of its Electron vehicle today due to weather conditions. The planned launch attempt will now take place on Tuesday, May 23, 2017 (PDT).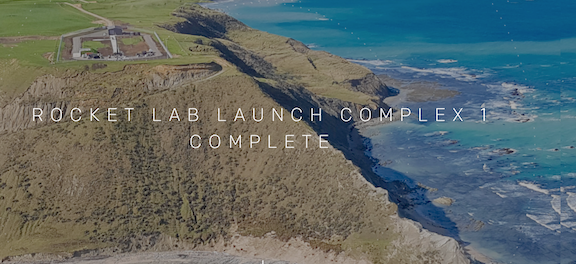 Peter Beck, CEO and founder of Rocket Lab, says poor weather is delaying the launch attempt of Rocket Lab's first test rocket titled 'It's a Test'.
Peter commented that they've been able to roll the rocket out to the launch pad, but now they're waiting for the high altitude cloud to clear.
Safety is Rocket Lab's number one priority and they are following guidelines set by the FAA and NASA around weather and launch safety.

"Current weather conditions put us at risk of what's called Triboelectrification. This is the build up of static charge through friction. Ice and other particles in high cloud strike the rocket transferring electrons (the atomic kind) and build up charge on the surface of the vehicle. This can lead to large voltage potential and encourage electric discharges or lightning which may affect the avionics onboard," says Beck.
During the test phase, it's common for planned launches to be postponed to ensure ideal conditions. The launch attempt will now occur on Tuesday, May 23, 2017 (PDT).
Rocket Lab Released the Following Statement:
Rocket Lab, an American-New Zealand aerospace company, will open a 10 day launch attempt window from 2 p.m. PDT May 21, 2017, ahead of the first launch attempt of the company's Electron rocket.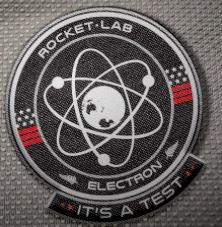 This ambitious endeavor to launch a vehicle into orbit has never been achieved from a private launch facility. The test launch, titled 'It's a Test', will take place from Rocket Lab's Launch Complex 1 on the Mahia Peninsula, New Zealand.
The test launch attempt will only proceed if conditions are ideal for launch. Due to the nature of launching rockets, planned launches are often subject to multiple and subsequent postponements. History has shown it is common for launches to be scrubbed as small, technical modifications are often required, particularly during a test phase. Weather can also cause scrubs - winds and heavy rain will likely result in a postponement.
Peter Beck, Founder and CEO of Rocket Lab, said the test launch attempt will collect valuable data to inform future test and commercial launches.
"We are all incredibly excited to get to this point. Our talented team has been preparing for years for this opportunity and we want to do our best to get it right. Our number one priority is to gather enough data and experience to prepare for a commercial phase. Only then can we can start delivering on our mission to make space more accessible."
"During this first launch attempt it is possible we will scrub multiple attempts as we wait until we are ready and conditions are favorable," said Beck.
This is the first of three test launches planned from Launch Complex 1 ahead of the commercial stage.