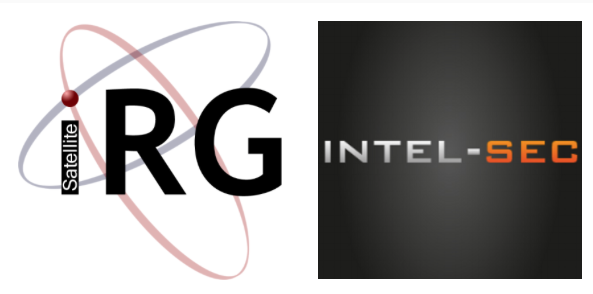 As more satellites are launched there is an ever increasing issue of satellite interference that is sometimes unintentional, and other times it's not so much.
Satellite Interference Reduction Group (IRG) and Intelligence-Sec have partnered to host a joint event called Satellite Technology Asia 2018, between October 9th through the 11th in Singapore which will explore the local challenges facing the Asia Satellite Market, as well as those of a global nature.
Various high-profile industry organizations will be represented with their speakers regarding topics that range across the three-day event, providing an opportunity to network with industry contacts.

The event will explore:
the use of satellites by Asian nations
the importance of satellites for the military and governments of Asia
the increased potential for disruption from space debris and interference.
Attendees will hear sessions on the future of Space Situational Awareness (SSA) and Space Traffic Management (STM) in light of the growing problem of congestion in space and spectrum.

Martin Coleman, Executive Director, IRG, commented that this will be IRG's first APAC-based event of the year so IRG is really looking forward to returning to the region to hear from the local industry. This event is going to be extra special for them as they are partnering with Intelligence-Sec and will be bringing together both of their respective audiences. He is excited to lead a session during the event which will explore specific satellite interference issues in Asia-Pacific, a number of which are unique to the region, such as the importance of space weather forecasting.

Other areas that will be analyzed during the two-day conference and exhibition are:
the future of satellites
the future of smallsats
the developments of 5G
the developments of HTS satellites
what is coming next
Another topic of discussion will be the potential for Artificial Intelligence to improve efficiencies and diminish errors within the satcoms world, as well as the impact of LEO constellations on the wider industry.

Martyn Hill, Director, Intelligence-Sec, added that satellite usage is on the up, and more and more countries are launching satellites for imagery, weather, surveillance and broadcasting purposes. But with this increase in satellites comes an added potential for congestion, interference and service disruption. Satellite Technology Asia will act as a platform for local operators, manufacturers and users to give them an overview of their current capabilities and future plans. It's shaping up to be a really great event which they are very happy to be co-hosting with IRG.

IRG members can register for Satellite Technology Asia for free using the registration form on the website. Non-members wishing to attend should download and complete the booking form, detailing their preferred payment method, and return it to events@intelligence-sec.com.

To be part of the Satellite Technology Asia event either as a speaker, sponsor/exhibitor or delegate please email events@intelligence-sec.com. Current sponsors include ETL Systems.

At IBC 2018, IRG will co-host a champagne reception with canapés at the ETL Systems booth #1.A33, on Saturday, September 15th, at 4pm. Friends of IRG, Intel-Sec and ETL Systems, and members of the media, are very welcome to attend.

IRG will also host a members-only meeting during IBC on Saturday, September 15th, between 11am-1pm. For more information please contact IRG, or register online here.