Space Norway will work with Inmarsat and the Norwegian Ministry of Defence to offer mobile broadband coverage to civilian and military users in the Arctic.
Two satellites will be built by Northrop Grumman and are scheduled to be launched by SpaceX in late 2022 aboard a SpaceX Falcon 9 rocket into a Highly Elliptical Orbit (HEO), which will provide full coverage from 65 degrees North, which, in practical terms, is the area North of the Arctic Circle.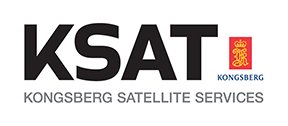 This limited liability company is owned by the Norwegian government and has established a new subsidiary company — Space Norway HEOSAT AS — to manage the program and operate the two satellites together with Kongsberg Satellites Services (KSAT) in Tromsø, Norway, who will be responsible for the ground stations to be established in North Norway and to ensure Norwegian control of this important capability.
Each of the two satellites will carry multiple payloads and the system is scheduled to be operational for at least 15 years, with users able to switch between current geostationary and HEO satellites. Each satellite will have a mass of 2000 kg. and provide 6 kWatt power through their sun arrays.
The program is fully financed with customer agreements in place for the service life of the satellites.
Jostein Rønneberg, Space Norway's CEO, said this will be a milestone for people in the Arctic who have very limited or no broadband access in the region. The company is building a robust communications capability in an area strategically important to Norway and partners. This will be vital for surveillance, fishery control and rescue operations in the vast sea area that is under Norwegian control, and will significantly improve our ability to operate in the High North.
Program Director Kjell-Ove Skare added that after a multi-year dedicated effort, the company has closed customer agreements with Inmarsat and with the Norwegian and U.S. militaries. This is an exciting, collaborative effort that ensures a cost effective solution for all parties. Now the company is eager to start the real work of building the satellites and the ground stations and looks forward to providing the world's first and only mobile broadband service in the Arctic region; something which has long been an important objective for the Norwegian authorities.
KSAT reported their inclusion in this major SATCOM effort and stated the 15 year service agreement covers ground station and spacecraft operations requires the company to expand capacity and antennas in the Tromsø-region in Northern Norway.
Eirik Lie, President in Kongsberg Defence and Aerospace, noted that this award is an important milestone for Kongsberg Satellite Services. Providing broadband to the strategically important Arctic region demonstrates that the company is a world leading provider of satellite ground stations and services. This is an important step in ensuring the firm is a preferred partner for next generation space missions.
Rolf Skatteboe, President KSAT, added that this contract is of high strategical, as well as financial importance, for the development of KSAT. The contract confirms KSAT's strong position in this new space market and further expands the company's offerings.

Northrop Grumman Corporation (NYSE: NOC) was awarded the Space Norway contract to design, manufacture and integrate two satellites as well as to provide critical ground infrastructure. The ASBM satellites will carry multiple hosted payloads, including an X-band payload for the Norwegian Ministry of Defense and a Ka-band payload for Inmarsat.
Northrop Grumman announced last year that it will also provide two Extremely High Frequency eXtended Data Rate (EHF XDR) payloads for the Enhanced Polar System-Recapitalization (EPS-R) to the U.S. Air Force for integration on the spacecraft. The systems are designed to improve secure and continuous communications in the North Polar Region. Additionally, Northrop Grumman was selected to provide critical ground infrastructure for EPS-R.
ASBM's satellite system will be designed, built and tested at Northrop Grumman's state-of-the-art satellite manufacturing facility in Dulles. The satellites will be based on the company's proven GEOStar platform which has been integrated on more than 40 spacecraft. ASBM is scheduled for a dual launch in late 2022.
Frank DeMauro, Sector VP and GM, Space Systems, Northrop Grumman, said this contract award marks the company's first mission with Space Norway and will deliver high quality communication satellites. Northrop Grumman is eager to demonstrate the firm's ability to provide innovative solutions that regularly exceed customer's mission needs.
Space Norway was established in 2014 as a limited liability, governmentally owned company.