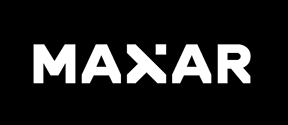 Maxar Technologies (NYSE:MAXR) (TSX:MAXR) has announced that the all-electric EUTELSAT 7C communications satellite, built for Eutelsat is performing according to plan.
The satellite launched on June 20 aboard an Ariane 5 rocket from the Arianespace launch base in Kourou, French Guiana. EUTELSAT 7C deployed its solar arrays on schedule and began firing its SPT-140 electric propulsion thrusters to propel toward its final orbit at 7 degrees East longitude, where it is designed to provide service for a minimum of 15 years. Once in service, EUTELSAT 7C will deliver high-quality broadcast services to multiple regions, including Africa, the Middle East and Turkey.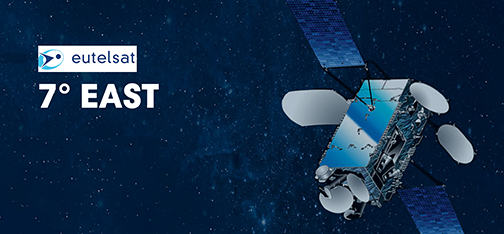 Based on Maxar's decades-proven 1300-class platform, EUTELSAT 7C is equipped with 44 Ku-band transponders and a steerable antenna beam, which enables Eutelsat to adjust coverage as needed while the satellite is on-orbit. The satellite also carries a highly innovative photonics payload, which will demonstrate technologies to enable more efficient payload designs in the future.
All-electric satellites provide efficient solutions for satellite operators by reducing launch mass while increasing spacecraft flexibility and performance. As a pioneer in the field of electric propulsion, Maxar's extensive experience includes in excess of 100,000 hours of active electric propulsion thruster operation across more than 30 spacecraft currently in orbit.
Megan Fitzgerald, Maxar's SVP and GM of Space Solutions, said an innovative and reliable spacecraft manufacturer for more than 60 years, Maxar Space Solutions has built and launched 280 spacecraft with a combined 2,200 years of on-orbit service. EUTELSAT 7C is the third satellite built by Maxar for Eutelsat.
Yohann Leroy, Eutelsat's Deputy CEO and CTO, added that Maxar has been a valued and trusted partner in innovating and advancing the capabilities of the company's satellite fleet for many years — this is the third satellite to be built by Maxar for Eutelsat.