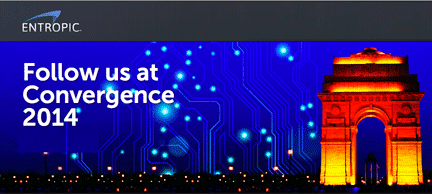 [SatNews] Entropic (Nasdaq:ENTR) and Inverto Digital Labs have announced a major direct broadcast satellite (DBS) operator in India has deployed Inverto's Quad Unicable(tm) multi-switch based on Entropic's proven, third-generation Channel Stacking Switch (CSS), the EN5288.
By implementing Inverto's Quad Unicable multi-switch, the operator can enhance TV viewing experiences of Multi-Dwelling Unit (MDU) subscribers by enabling multiple tuners and viewing locations off a single-cable run from the trunk system that already exists in the building. Inverto's Unicable multi-switch with Entropic CSS technology enables the DBS operator to significantly reduce satellite installation costs by sending multiple video streams from multiple satellites into and around the home -- over a single-cable feed. This simplified cabling approach allows the operator to deploy set-top boxes (STBs), with multiple tuner capabilities, in multiple rooms, without adding additional cabling by using the existing single-cable run from the MDU's trunk.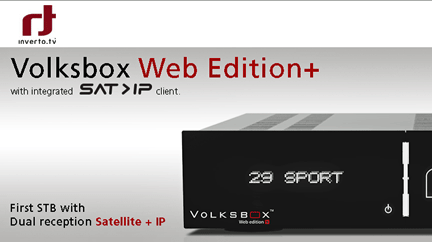 The new multi-switch leverages the industry standard CENELEC EN50494, which facilitates the delivery of broadcast programming to a maximum of eight STBs over a single coaxial cable. This in turn allows operators who have incorporated the standard into their STBs ahead of deployment to future-proof subscribers' in-home networks allowing seamless deployment of DVR and multi-room solutions—at any time—with CSS products.
Entropic's EN5288 is a widely-deployed CSS solution that significantly reduces both the cost and complexity of direct broadcast satellite (DBS) installations. Designed to address both MDU and Single Family Unit (SFU) requirements, the integrated circuit solution offers the lowest bill of material (BoM) component count, smallest package size and adds key advancements in power-efficiency.
Entropic's infosite: http://www.entropic.com/
Inverto TV's infosite: http://www.inverto.tv/