[SatNews] To maximize the benefits this worldwide tracking and personal security solution the system is fully integrated into the mapping solution being used for the tracking and security of Army personnel.

Globalstar, the leader in mobile satellite communications, today announced that the Spanish Ministry of Defence is now using SPOT Satellite GPS Messenger™ and SPOT Connect™ devices for in-field communications for personnel who are operating in remote locations with no cellular coverage.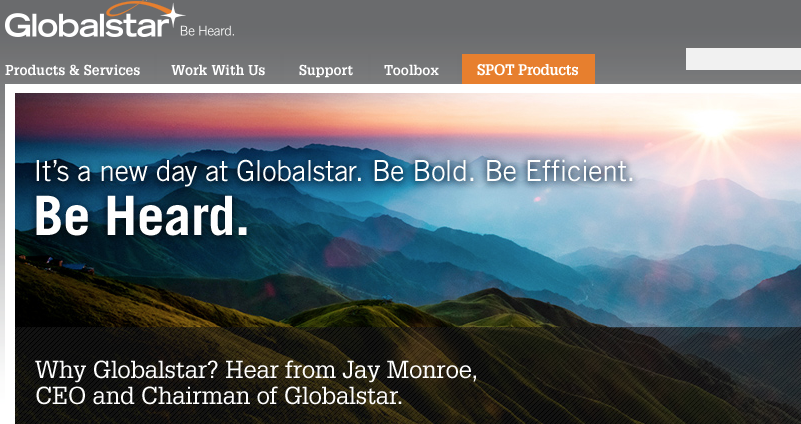 With nearly 300 of the low-cost, rugged, pocket-sized units in deployment, Ministry of Defence field personnel can now keep in touch with central command for fast recovery in the case of an emergency and the ongoing tracking of people and assets.
The Spanish Ministry of Defence chose SPOT because of its unlimited usage plans, ease-of-use and assured communications. To maximize the benefits of the system, the SPOT worldwide tracking and personal security solution is fully integrated into the mapping solution being used for the tracking and security of Army personnel.

The SPOT devices have replaced traditional telecommunications products from a variety of providers, with the key benefits that SPOT offers longer battery time and can operate in adverse weather conditions.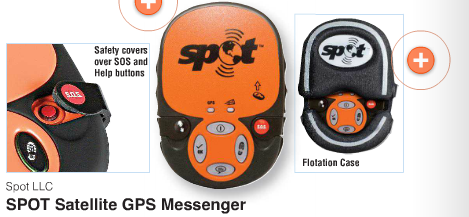 "SPOT has proven to be a vital line of safety and communication for our field staff, especially in the remote areas and terrain we frequently find ourselves in," said Javier de la Cal from the Spanish Ministry of Defence.

When paired with a smartphone, SPOT Connect allows users to take advantage of Globalstar's low-cost satellite network. Users can send email, text messages and GPS coordinates from virtually anywhere on the planet and even update Twitter and Facebook. They can use SPOT to request non-emergency help from professional service providers. And in the case of a critical emergency, send an SOS message to the GEOS International Emergency Response Centre with the push of a single button.

SPOT, which has facilitated more than 2,500 rescues worldwide, assists in emergency situations by transmitting the user's location via the Globalstar GPS satellite network. The GEOS International Rescue Coordination Centre receives these transmissions and alerts local first responders.

"SPOT Connect and the SPOT Satellite GPS Messenger provide a low-cost communications alternative for a wide variety of users from adventurous travellers to employees who are beyond cellular coverage," said Gavan Murphy, Director of Marketing EMEA and LatAm, Globalstar. "Since we went live with our second-generation satellite network this Summer, Globalstar is now years ahead of the competition, ensuring customers can be connected when it matters most - in emergencies, to continue business, or to connect with a loved one, whatever the environmental challenges."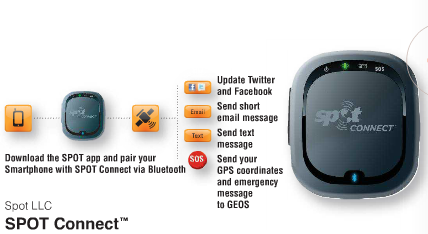 SPOT, a subsidiary of Globalstar, Inc., provides satellite messaging technology that allows users to communicate from remote locations around the globe. The SPOT product family uses Globalstar's GPS satellite network to determine a customer's location and to transmit messages and GPS coordinates to others, including emergency notifications to an international rescue coordination center.

These affordable, rugged, pocket-sized personal safety devices, SPOT products provide peace of mind by allowing customers to notify friends and family of their location and status, and to send for emergency assistance in time of need, completely independent of cellular phone coverage or radio frequency range. To date, SPOT devices have initiated more than 2,500 rescues around the world.