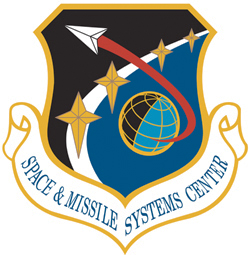 [SatNews] The U.S.A.F.'s Space and Missile Systems Center's "Innovation to Operations" mindset recently shifted into high-gear with the merger of two SMC directorates charged with charting the future for Air Force Space Command: the Space Development and Test Directorate and the Development Planning Directorate.
The newly combined directorate, now known as the Advanced Systems and Development Directorate, was officially activated January 9, and is led by its new director, Col. Troy Brashear, and deputy director, Col. Jeffery Stutz.

SMC/AD is charged with the single mission to "Drive future space capabilities through collaborative, innovative, developmental planning and demonstrations." This new directorate brings the science and technology, pre-systems acquisition, and developmental planning expertise resident at Los Angeles Air Force Base, California, together with the advanced test, demonstration and launch capabilities located at Kirtland Air Force Base, New Mexico.

AD's new mission is essential to SMC's goal of developing affordable and resilient space capabilities now and into the future. The primary benefit of the merger is the establishment of a singularly focused organization that pulls together a multitude of science and technology activities with developmental planning and architecture efforts into focused ground, on-orbit and launch demonstrations and operations. The ability to pull this single thread, from innovative concepts through operational capabilities, will allow SMC/AD to provide comprehensive and pioneering solutions and decrease risk as the Air Force seeks more affordable and resilient alternatives for its next generation of space systems.

The AD directorate will continue to leverage an existing Los Angeles-based Small Business Innovative Research Materiel Innovation Working Group and SMC's Space Experiments Review Board to seek out game-changing technologies. The ability to pull in the Kirtland-based Space Test Program along with the Rocket System Launch Program provides a more comprehensive and efficient means to validate these technologies through rapid, agile access to space. The RSLP will continue to provide suborbital and Evolved Expendable Launch Vehicle new-entrant launch capability for various Department of Defense, Department of Energy and National Aeronautics and Space Administration organizations.

Newly formed Integrated Planning Teams, which span the breadth of SMC's core mission areas and capabilities, are at the heart of AD's planning and future space architecture development efforts. These IPTs will serve as the mechanism to infuse promising science and technology developmental concepts into future architectures with the credible analysis needed to confidently transition ideas into demonstration activities or support alternatives analysis for AFSPC.

Whether it is a new satellite concept incorporating the latest sensor technology being operated out of AD's Research, Development, Test and Evaluation Support Complex, or the building of an acquisition strategy and a transition roadmap for the next generation of AFSPC ground stations, the IPTs ensure the timely cross-flow of the information and ideas needed to begin realizing these systems of the future. The ability to coordinate efforts from the first innovative idea to actual operations out in the field cements SMC/AD's role as the premier organization empowered and equipped to chart the future of space capabilities.
For additional details regarding SMC, please visit the Los Angeles Air Force Base infosite at http://www.losangeles.af.mil/