Yahsat and Orbital ATK have announced that the Al Yah 3 satellite has successfully arrived at its launch site in Kourou, French Guiana — this satellite, the third in Yahsat's fleet, is scheduled to be launched on an Arianespace rocket on January 25, 2018.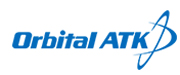 Al Yah 3 is a Ka-band high-throughput satellite that will expand Yahsat's coverage to an additional 19 markets in Africa and also marks Yahsat's entry into Brazil. The satellite's footprint will cover 60 percent of Africa's population and more than 95 percent of Brazil's population.
The manufacture of Al Yah 3, which is the first hybrid electric propulsion GEOStar-3™ satellite to be completed by Orbital ATK, involved a project management team comprising Emirati engineers who have been based at Orbital ATK's satellite manufacturing facility in Virginia in the U.S. Leveraging the build of Al Yah 3 to develop national talent, Yahsat had enrolled 14 UAE Nationals in engineering apprenticeship programs, which ran over a six-month period at Orbital ATK's manufacturing facility. The programs covered technical disciplines such as satellite payloads, ground networks systems and flight dynamics.

Marcus Vilaca, Chief Technology Officer at Yahsat, stated that Al Yah 3 is a significant milestone in realizing the vision at Yahsat. Extending the company's affordable broadband services to 60 percent of the African population and more than 95 percent in Brazil to bridge the digital divide and enable a more connected world is core to our strategy. The company looks forward to the successful launch of Al Yah 3 and thereafter furthering the firm's ambitions via future missions to support more growth for YahClick and for other business lines such as commercial in-flight connectivity.

Amer Khouri, Vice President of the Commercial Satellite Business at Orbital ATK, added that the satellite's successful delivery highlights the teamwork and co-operation between Orbital ATK and Yahsat that brings all one step closer to advancing customers' goals. With the satellite now in Kourou, Yahsat and Arianespace are looking forward to a successful launch in January.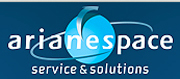 According to Arianespace, the launch provider, the first Ariane 5 for liftoff in 2018 has begun its build-up process, kicking off preparations for another busy year of Arianespace launch activity from its French Guiana operational base.
This heavy-lift vehicle will be used for Flight VA241, which will deliver the Al Yah 3 spacecraft for Yahsat (the Al Yah Satellite Communications Company PrJSC), based in the United Arab Emirates at Abu Dhabi, along with another relay satellite. The Arianespace mission's designation signifies Ariane's 241st flight since the European-built series of launch vehicles began operation in 1979.
Integration of the Ariane 5 is following well-established procedures at the Spaceport, with its cryogenic core stage positioned over one of two operational launch tables. This is being followed by the mating of two solid propellant boosters in the Spaceport's Ariane 5 Launcher Integration Building — clearing the way for an initial vehicle "top-off" with installation of its combined cryogenic upper stage and equipment bay atop the core stage.Ariane 5 will then be made ready for transfer to the Spaceport's Final Assembly Building, where it will receive the two satellite passengers.