How can you say 'no' to submitting a proposal that will take you to a conference in Hawaii?
There are only
three days left for proposals to be submitted for the PTC '11 conference
. The 'drop dead' deadline is July 9, 2010 for the upcoming
PTC'11: Connecting Life 24/7 to be held January 16-19, 2011 in Honolulu, Hawaii.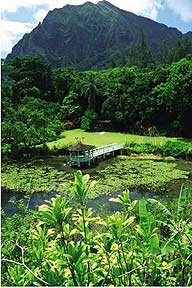 Proposal Types
Featured Speaker
Managed Session
Presentation for a Topical Session
Industry Briefing
Workshop/Tutorial/Sponsored Sessions and Partner Organization Seminars & Summits
Birds-of-a-Feather
Research Paper
Student Paper*
Other: Suggestions for audience-engaging formats.
*Note: The deadline for FULL student papers is 7 September 2010.
Submission Topics
Connected Life: How Has it Changed Consumer Behavior and Spending?
All Markets Begin with Buyers: What are the Hot Apps?
Changing Eco-Systems, Changing Business Models
Mobility: What are the Business Implications?
Always On: The Challenges for Fixed Network Service Providers
The Connected Enterprise
How Do Context, Location and Presence Change the Nature and Economics of Communications?
Show Me the Money
Extending Communications to the Underserved
A New Era of Computing
How are Video and Gaming Changing the Business?
User-Driven Policy and Regulation
You can register here.
Proposal guidelines are here.