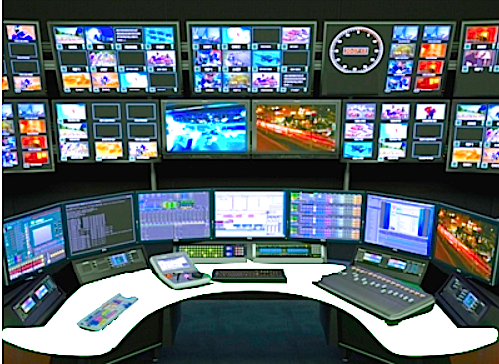 A company in Mexico has enlisted the expertise from this Canadian company and has achieved a reduction in the company's hub infrastructure and provides high-performance, flexibility and scalability at a competitive price.
UHP Networks announced today that its UHP VSAT technology has entered in operation with Televisa, a major television network in Mexico. Televisa migrates more than 200 VSAT´s to UHP network for data communications and asset monitoring operations across Mexico. Its unique architecture is based on a single UHP platform and comprises SNG trucks and flyaway terminals to transmitting voice and data over TDMA links.
The UHP solution reduced by a factor of 10 the physical size of the Televisa Hub infrastructure compared to the previously deployed competitor technologies. Geographical redundancy of the Hub, installed at the primary and at the secondary teleports, greatly enhances availability of the Ku-band network as UHP's new approach provides high-performance, flexibility and scalability at a competitive price.
William Aguirre Ballesteros, General Director of Satellite Operations of Televisa commented that they have used UHP networking solutions for over 18 months, and were impressed with the performance and efficiency of the UHP technology. The UHP scalability combined with high processing power lends itself well to a wide range of our applications.
UHP Networks' CEO Vagan Shakhgildian stated that this is an important milestone for them. They are proud to contribute to the success of Televisa, a leading global media company, which has a solid track record of innovation and is well-known for high standards and advanced requirements.
UHP Networks solutions for media broadcasters will be showcased at IBC 2017 on September 15-19 in Amsterdam, RAI Centre, UHP Booth 1.A95.