[SatNews] The good news is that no one died as a result of this launch anomaly as there were only supplies and experiments aboard.
NOTE: This is a revised announcement from yesterday's news. This is the third mishap regarding transporting supplies to the ISS. Two previous mishaps occurred with two other companies, see below.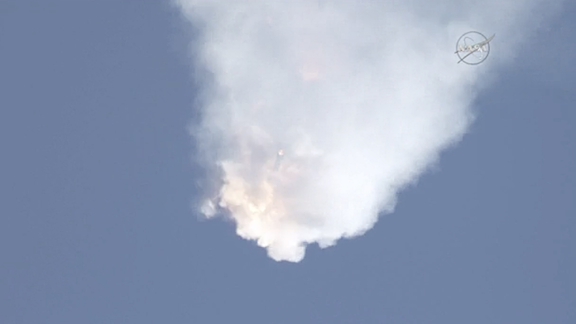 The following is a statement from NASA Administrator Charles Bolden on the loss Sunday of the SpaceX Commercial Resupply Services 7 (CRS-7) mission.
"We are disappointed in the loss of the latest SpaceX cargo resupply mission to the International Space Station. However, the astronauts are safe aboard the station and have sufficient supplies for the next several months. We will work closely with SpaceX to understand what happened, fix the problem and return to flight. The commercial cargo program was designed to accommodate loss of cargo vehicles. We will continue operation of the station in a safe and effective way as we continue to use it as our test bed for preparing for longer duration missions farther into the solar system.
"A Progress vehicle is ready to launch July 3, followed in August by a Japanese HTV flight. Orbital ATK, our other commercial cargo partner, is moving ahead with plans for its next launch later this year.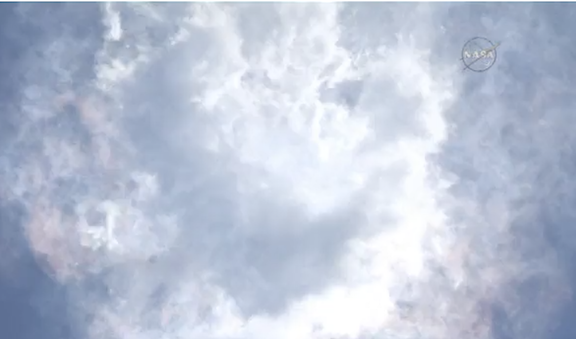 "SpaceX has demonstrated extraordinary capabilities in its first six cargo resupply missions to the station, and we know they can replicate that success. We will work with and support SpaceX to assess what happened, understand the specifics of the failure and correct it to move forward. This is a reminder that spaceflight is an incredible challenge, but we learn from each success and each setback. Today's launch attempt will not deter us from our ambitious human spaceflight program."
David Weaver
Headquarters, Washington
"We appear to have had a launch vehicle failure," announced NASA commentator George Diller. Data stopped flowing from the Falcon 9 rocket around 2 minutes and 19 seconds, he said. No astronauts were on board.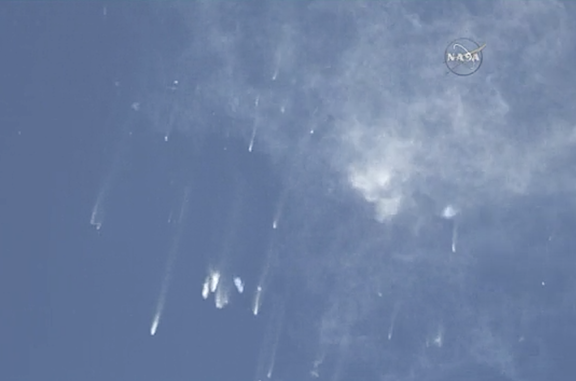 The rocket shattered while traveling at 2,900 mph, about 27 miles up. Everything appeared to go well in the flight until the rocket went supersonic.
SpaceX founder and chief executive Elon Musk later said an over pressurization occurred in the liquid-oxygen tank of the rocket's upper stage.
"That's all we can say with confidence right now," Musk said via Twitter. "Will have more to say following a thorough fault tree analysis."
Losing this shipment, which included replacements for items lost in two previous failed supply flights, was a huge setback for NASA in more than one way. The space agency is counting on private industry to transport cargo, and eventually astronauts, to the orbiting lab. The California-based SpaceX is one of the contenders.
This is the second failed station shipment in a row and the third in eight months.
In October 2014, an Orbital-ATK Antares rocket exploded on the launch pad, preventing cargo and supplies on board from reaching the International Space Station.
In April of this year, the Russian space agency lost control of their Progress cargo ship en route to the International Space Station and were forced to abandon it.