[SatNews] SMi's 10th Annual Military Space conference takes place in London, UK on the 4th and 5th of March 2015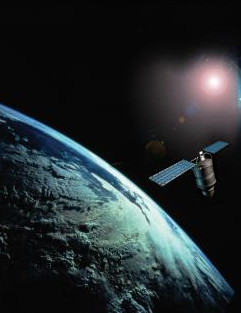 SMi will feature Brigadier General Carlos de Salas Murillo, Head C4ISR & Space Programs from the Spanish Armed Forces who will speak on day one of the Military Space conference. Attendees will have the chance to hear about their latest strategy as the Brigadier General presents on 'Space Programs in Spanish Armed Forces (SATCOM, Earth observation, Navigation by SAT and SSA/SST'.
The role of technology is becoming increasingly prevalent in modern warfare and the use of space in operations has grown and continues to do so. The utilization of satellites has been one of the main areas of development; navigation and mapping has been made possible via GPS data; satellites are also being used to transfer long- range communications and are an increasingly a key component of mobile deployable systems.
SMi's 10th annual Military Space conference will bring together leading experts in the field of space technology. Topics addressed will range from satellite communication, surveillance, missile defense as well as national updates. Hear up-to-date presentations from an international panel of speakers and learn how the militarization of space is evolving; including military cooperation, utilization of space data, missile defense and European approaches to space operations and the operational challenges which lay ahead.
2015 speaker highlights include:
Group Captain Martin Johnson, Director, National Air Defence and Space Operations, Royal Air Force
Professor Richard Crowther, Chief Engineer, UK Space Agency
Kenneth Hodgkins, Director of Space and Advanced Technology, US Department of State
Peter Woodmansee, HQ U.S European Command Missile Defense Program Manager, EUCOM
Air Commodore Peter Round, Capabilities, Armament and Technology Director, European Defence Agency
Colonel Jerome Bernier, Chief of Staff at Joint Space Command, French Ministry of Defence
Commodore Christian Anuge, Director ICT, Training and Operations, Nigerian Navy Headquarters
Colonel Olaf Holzhauer, Director, Space Situational Awareness Centre, German Air Force
Jakub Cimoradsky, Officer, BMD Section, NATO
In addition there will be an interactive pre-conference workshop, held on the March 3rd 2015
Advanced Distributed Missile Defence with Spatial Grasp Technology
Workshop Leader: Dr Peter Sapaty, Chief Scientist, Institute of Mathematical Machines and Systems, Ukrainian National Academy of Sciences
The £100 early bird expires on the January 31st 2015
For more information or to register visit www.military-space.com