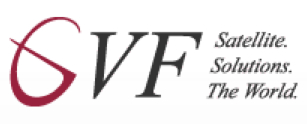 Informa Telecoms Academy and the Global VSAT Forum (GVF) have joined forces to promote higher standards of expertise for professionals involved in the provision of satellite, wireless and other vital connectivity solutions.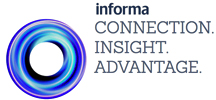 Drawing upon complementary catalogs of more than 100 online and classroom courses and leveraging more than 100 instructors and examiners throughout the world, the organizations' collaboration corresponds with the unparalleled demand for training on the delivery of state-of-the-art telecommunications systems and services.
In aggregate, the two organizations have previously enrolled tens of thousands of telecom professionals in classroom and online training courses. Now, through a Memorandum of Understanding signed this week at the VSAT Global Conference in London, GVF and the Informa Telecoms Academy will jointly offer each others' curricula around the world.

GVF's Certification program is supported by online inter-active training developed and administered by SatProf, a specialist in strengthening skills for the deployment and operation of satellite communications systems and services. GVF's program includes more than 30 online courses offered in multiple languages with classroom and field support provided by more than 100 Examiners and training partners.

Using the Telecoms Virtual Campus, distance learning and a dedicated team of highly experienced trainers, Informa Telecoms Academy provides a wide range of complementary options, including Mini MBAs offered through its Schools of Telecoms Management and Advanced Communications Technologies. Their trainers can instruct at all levels and are able to make complex technology issues accessible to non-technical staff as well as deliver in-depth engineering training. The company's business trainers are specialists in their field, enabling them to address the key issues affecting the telecoms industry today.

David Hartshorn, the Secretary General of GVF, stated that communications professionals today are expected to work with increasingly diverse portfolios of communications tools. The curricula established by Informa Telecoms Academy and GVF represent a comprehensive resource that equips industry with the skills and knowledge necessary to take connectivity to the next level."

Tony Wakefield, the Director of Training for the Informa Telecoms Academy, added that from VSAT to 5G wireless and from the Cloud to connected TV, telecom providers are being called upon to employ more technology solutions than ever before. GVF's satellite communications training program and the Informa Telecoms Academy provide industry practitioners with the information necessary to deploy, operate and manage the most advanced digital solutions.