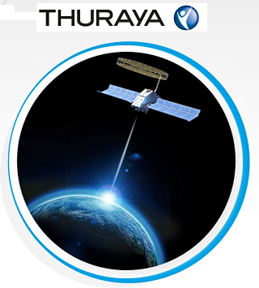 [Satnews] Thuraya Telecommunications Company—under the umbrella of the EMEA Satellite Operators Association (ESOA) and the Global VSAT Forum (GVF)—has signed a Crisis Connectivity Charter in Geneva.
The Charter was signed with the global humanitarian community represented by the UN Office for Coordination of Humanitarian Affairs (OCHA) and the Emergency Telecommunications Cluster (ETC). The agreement embodies a commitment from the satellite community to enhance connectivity in humanitarian emergencies, and beyond. It formalizes terms and protocols designed to accelerate the ability of emergency response teams to access satellite-based communications at times of disaster in 20 high-risk countries identified by the ETC within Thuraya's coverage area.
The principles of the Charter also include increased coordination to enable prioritization of humanitarian Internet traffic during disaster operations; pre-positioned satellite equipment and transmission capacity; and training and capacity building for the humanitarian community across all five continents during the initial phases of a disaster.

The Crisis Connectivity Charter creates an industry-led mechanism, which can be triggered by the ETC, leading to coherent, predictable, scalable and principled implementation of an end-to-end satellite-based response. It opens the door for more coordination among satellite operators, government and humanitarian agencies, thus allowing the humanitarian community to more effectively plan, refine and ultimately improve its response to disasters.
Executive Comment
Signing the Charter on behalf of Thuraya, Amal Ezzeddine, Senior Director Government Services, said, "Thuraya has always been committed to educating and working with frontline emergency response and medical teams as well as governments and NGOs to deliver reliable, portable and secure solutions in the event of any disaster. This agreement goes beyond search and rescue too; it seeks to improve access to communications services during humanitarian emergencies, and aligns all tasks, resources and capabilities to save more lives."

Samer Halawi, CEO, Thuraya, said, "Satellite technology is the backbone for communications in times of great crisis, when terrestrial networks simply cannot cope. That is where we can offer help to people on the ground, and we need to do so quickly. Sadly, large-scale disasters occur all too frequently, and we must be ready when the next one strikes because rapid response can mean the difference between life and death. Our purpose at Thuraya is to save and improve lives, and this shapes how we think as a business. So it is an exciting prospect to be able to save even more people, which the Charter will make possible. It is a humbling responsibility too, knowing that the best deployment of our technology can help people in their greatest need."