[SatNews] exactEarth announces many new improvements to the world's ship tracking and monitoring platform, exactEarth ShipView™. The easy-to-use platform is hosted entirely by exactEarth so you can access ShipView anywhere, any time, from any web browser to immediately analyze your maritime domain picture.
We are now introducing an Alerting Add-In that makes monitoring your maritime domain more powerful by instantly delivering critical updates to improve decision-making and responsiveness using the most up-to-date and accurate information possible.
With the Alerting Add-In, you can configure any exactEarth ships map layer to automatically generate alerts. Using the rules and groups of a layer, whenever a ship matches or no longer matches those criteria, an alert will be generated and made available from the Alerts panel within ShipView. Generated alerts can also be sent via e-mail so you can respond quickly to any situation in your area of interest.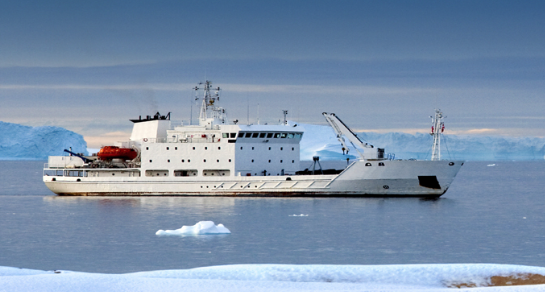 In addition this improved version of ShipView offers new features and improvements:
Restore the last ship viewed with its track at your next login for insant situational awareness which saves valuable time monitoring your maritime domain
Use new map navigation controls to quickly pan the map and choose to display a scale bar on the map as well
Add notes to any managed polygons to provide more details about the area for analysis
Automatically track ships, whenever new information is detected about your selected ship, the map will refoucs and update the vessel information panel, saving you time and providing critical insight for maritime operational activities
Those enhancements are on top of the features already available in ShipView such as:
Custom filters and single line searching for any ship
Familiar map navigation tools and bookmarking to get to where you want to go faster
A comprehensive ship photo database for additional tracking insight
Downloadable data and the ability to add external map layers allow for seamless interoperability
Alerting Add-In allows you to configure exactEarth Ships map layers to automatically generate alerts which are made available in the Alerts Panel and sent directly to you via e-mail improving responsiveness in monitoring your area of interest.
Easily download data for all ships in view or for a specific ship track providing instant insight for critical maritime operational activities.