Careful tracking of your company's inventory is the difference between a profit or a loss, if not done correctly.
ORBCOMM Inc. (Nasdaq: ORBC), a global provider of Machine-to-Machine (M2M) and Internet of Things (IoT) solutions, announces that it will provide its satellite AIS (Automatic Identification System) data to Genscape, a leading global provider of energy information for commodity, shipping and financial markets. ORBCOMM's extensive AIS data will be used by customers of Genscape's value added AIS-based solutions.

Through its second generation constellation of low-Earth orbit (LEO) satellites, ORBCOMM provides AIS data services to assist in vessel tracking and improve maritime safety for government and commercial customers worldwide. ORBCOMM's advanced satellite network provides revisit rates of eight to fifteen minutes over most of the world with average vessel reporting latency of just under 10 minutes worldwide and as short as one minute in many areas.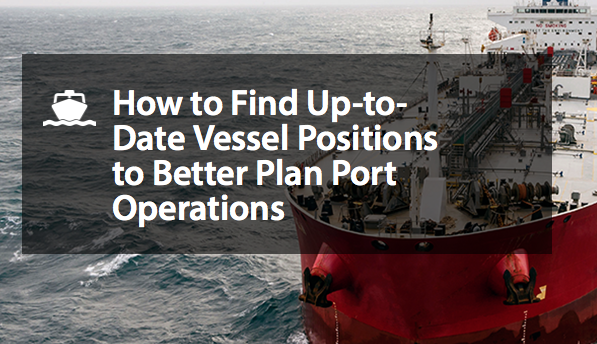 "We are very pleased to be selected by Genscape as a preferred industry partner for satellite AIS data services," said Marc Eisenberg, ORBCOMM's Chief Executive Officer. "ORBCOMM's AIS service provides the most comprehensive global coverage and the highest refresh rates of any satellite-based AIS data system. We look forward to helping Genscape deliver an even greater level of service to its customers by offering a complete situational picture of vessel activity worldwide."
"Genscape is committed to providing world-class products and services that enable transparency and actionable decision making for participants in global shipping, commodities and energy supply chains," said Matthew Burkley, Chief Executive Officer of Genscape. "Our partnership with ORBCOMM is reflective of this mission, as it expands our customers' access to Genscape's market-leading terrestrial AIS coverage alongside ORBCOMM's resilient, reliable and comprehensive satellite AIS data to provide real-time visibility into ship movements anywhere on the globe."
http://www.orbcomm.com/en/industries/maritime/satellite-ais