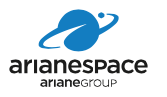 Plans are already underway for a launch that isn't likely to occur until mid 2021 or the end of 2022 on Arianespace's heavy-lift launcher, Ariane 5 to send off Germany's Heinrich Hertz (H2Sat) technology demonstrator satellite. The satellite is named after German physicist Heinrich Rudolf Hertz, who proved the existence of electromagnetic waves, which includes radio waves.

The DLR German Aerospace Center, OHB SE and Arianespace have signed off on a launch contract with the Guiana Space Center, Europe's Spaceport in Kourou, French Guiana for Germany's Heinrich Hertz (H2Sat) technology demonstrator satellite built by OHB System AG in Bremen. H2Sat is based on the company's SmallGEO platform, developed through the European Space Agency's ARTES 11 program. It will weigh 3,450 kg and will be launched on an Ariane 5. The satellite will be transferred to a geostationary orbit.

As a technology demonstrator for the German national space program, the H2Sat mission is designed to support the development and testing of new space communications technologies and transmission schemes. Heinrich Hertz's communications payload showcases technology that can make satellites more adaptable to changing needs on the ground.
H2Sat will be used to test or flight-qualify some 20 different components or subassemblies, new technologies and transmission schemes developed by German industry and the scientific community. It also will carry a military communications system to be used by the Bundeswehr (the federal armed forces of Germany).
Commenting on this latest contract, Arianespace Chief Executive Officer Stéphane Israël said that with this new contract for Ariane 5, they are honored by the trust placed in them by the DLR. With the H2Sat mission, which features the most advanced satellite technologies, Arianespace is proud to serve the space program ambitions of Germany — a key country in the Ariane 5 and Ariane 6 programs. It also is with great satisfaction that they extend their partnership with OHB SE through this contract. They also are proud to participate, along with H2Sat, in the realization of the results from ESA's ARTES 11 program, which aims at placing Europe at the top of innovative space telecommunication systems.