Positive results were enjoyed by GVF which supported 2016 CWC Iraq Telecoms Conference, a series of GVF-Member presentations and panel sessions embedded within the Basra Oil, Gas & Infrastructure Conference, in Beirut, Lebanon. Keeping the positive energy pulsating GVF continues on to GVF sessions at Global SatShow in Istanbul, Global Space Congress in Abu Dhabi, and CABSAT in Dubai.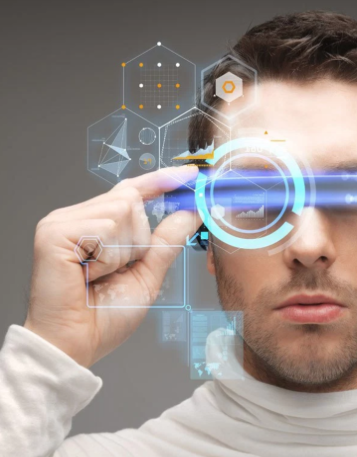 With the recent conclusion of the GVF supported 2016 CWC Iraq Telecoms Conference, a series of GVF-Member presentations and panel sessions embedded within the Basra Oil, Gas & Infrastructure Conference, in Beirut, Lebanon, other GVF-supported programs across Turkey/Near East and the Middle East region are now rising over the horizon in the next weeks and months.
The Iraq Telecoms Conference program, with GVF as Endorsing Association, featured contributions from GVF's Correspondent Member and Master Trainer for the Middle East, Mazen Nassar, Managing Director of MenaNets FZE. Mr Nassar, who contributed to event dialogues on issues related to both telecoms infrastructures connecting oil and gas fields to the rest of the country and wider region, and developments in satellite applications and technologies, commented on the program, "The conference was a success and very timely, tackling the opportunities and market expectations for development for Basra and Iraq generally. Attendees and presenters, as one, voiced their concerns about the real potential for accelerated growth in the supply of achievable solutions to match elevated market demand for relevant solutions."
GVF's endorsement of this important annual event for the region is a regular feature of the Association's commitment—on behalf of the global satellite communications sector—to supporting key programs throughout the Middle East and Turkey/Near East, including such other key regional annual events as the Global Space Congress in Abu Dhabi and CABSAT in Dubai.
In 2016, this list of major events has been joined by another high profile conference and exhibition: Global SatShow 2016 , which is to be held at the Haliç Congress Center, Istanbul, Turkey, over November 29th-30th, 2016.
GVF is Endorsing Association for the Medya City organized Second Global SatShow which is hosted by GVF's sister association, ESOA. The event, which will include conference and exhibition elements, will discuss future strategies and exhibit the latest developments in technology. The two-day conference, held at the 5000+ square meter Exhibition Center, will include more than 150 exhibitors and will feature sessions, executive roundtables and a CEO Summit featuring the leaders of global satellite operators focusing on Future Cooperation Between Global and Regional Satellite Operators.
Additional event highlights during the Global SatShow include Martin Jarrold, GVF's Chief of International Program Development, addressing 'Connected Transportation', and additionally moderating a session examining 'Future Cooperation in the Satellite Industry'. Panelists scheduled to explore various facets of this future cooperation include: Arif Ergin, President, TUBITAK; Masamitsu Okamura, Executive Officer, Group President of Electronic Systems Group, MELCO; Lokman Kuzu, President of Institute, TUBITAK UZAY; Sinan Åženol, Executive Vice President, UAV & Space Systems, TUSAS-TAI; Nicolas Chamussy, Chief of Staff CEO, AIRBUS DEFENCE & SPACE; Dr. Alime YanartaÅŸ Özyıldırım, Satellite Payload Programs Director, ASELSAN; and, Kirk Pysher, President, ILS.
The session on connected transportation will be moderated by Robert Bell of the SSPI and, as well as Mr Jarrold, the session will feature: Dinçer Çelik, CEO, TEMSA; Michel Azibert, Deputy CEO, EUTELSAT; and, Jean Philippe Gillet, Vice President, INTELSAT.
The Global Space Congress 2017 – a gathering of global space industry leaders which aims at enabling the collaborative development and implementation of core space and satellite technology strategies, leading to global and regional economic benefits—will take place over January-31st-February 1st. Discussing the Congress, Martin Jarrold, from the GVF Secretariat, said "GVF will be represented at the Congress by Riaz Lamak, GVF's Correspondent Member and Training-lead for the Sub-Continent and wider Asia region. Mr Lamak will be contributing to the Congress' Satellite Communications Symposium on February 1st."
Over many years GVF's support for CABSAT in the form of the delivery of high-quality summit-based industry dialogue has evolved into the GVF Satellite Hub which, at CABSAT 2017 , will achieve a landmark third year appearance at the very focus of event attendee attention within the exhibition space. The Satellite Hub Summit, a dedicated conference-style space, will, over the second and third days of the three-days of CABSAT 2017, March 22nd and 23rd, feature a program of speakers and panel discussions addressing the cutting-edge of new satellite markets, innovative services and rapidly advancing technologies.
"The GVF Satellite Hub consistently brings together high-caliber speakers from key industry organizations," said Mr Jarrold, who regularly leads the GVF's presence at CABSAT. He continued, "This was exemplified in 2016 when the Hub program featured Access Partnership, Arab Advisors Group, AsiaSat, Avanti Communications, Comtech EF Data, GSMA, iDirect, Intelsat, International Telecommunication Union, Kratos Networks, LeoSat, MenaNets, ND SatCom, Newtec, O3b Networks, Panasonic Aero, SES, Siemens Convergence Creators, sIRG, SITAOnAir, SkyStream, Space Data Association, Talia, Thuraya, and ViaSat."
In addition, in 2017, GVF will be a major contributor to, and supporter of, the wider CABSAT conference environment which, for the first time, will feature as 'SATEXPO' presented by CABSAT. The C-level SATEXPO Summit will feature a focus on new and existing commercial challenges and opportunities in the MENA region's vertical satellite markets, delivered by leading global and regional industry architects, strategists, investors and governments. Martin Jarrold, who will lead the GVF's presence at CABSAT 2017, commented, "The SATEXPO Summit will, on an annual basis, bring together regional industry professionals, end-users and buyers involved in the region's satellite-enabled communications industry verticals to actively formulate, sculpt and define future growth strategies. The verticals to be addressed include: Government & Military; Maritime & Aviation; Business Enterprise & Space; Telecommunications; and, Broadcast/Satellite TV."
The GVF will shortly be announcing the details of the preliminary program for the GVF Satellite Hub Summit @ CABSAT 2017, and all interested parties should in the first instance contact Martin Jarrold with GVF.