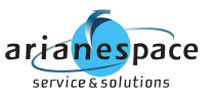 During operations to transfer the Ariane 5 ECA launcher for Flight VA230, an anomaly occurred with an umbilical connection on the upper portion of the launcher.
As a result of this anomaly, Arianespace has decided to delay the launch, which was planned for June 16, 2016, by 24 hours in order to replace this equipment and perform the necessary verifications.
Liftoff of the Ariane 5 is now planned for Friday, June 17, 2016, as early as possible within the following launch window: from 5:30 p.m. to 6:40 p.m., local time in French Guiana, from 4:30 p.m. to 5:40 p.m., in Washington, D.C, from 20:30 to 21:40, UTC, from 10:30 p.m. to 11:40 p.m., in Paris, France.
The launcher, with its EchoStar XVIII and BRIsat satellite payloads, remains in a safe standby condition.